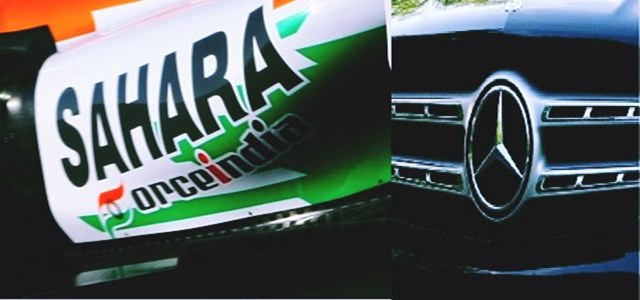 Formula One World champion Mercedes is reportedly seeking to form a collaboration with Formula One team Sahara Force India. The decision has come on the heels of Ferrari's collaborations with Haas, claims Toto Wolff, owner and executive director of Mercedes.
Recently, the Indian Formula One team was transferred to a new ownership, that of billionaire Lawrence Stroll over the summer break. Now post the ownership, rivals of the world champion, McLaren and Renault have expressed concerns about Mercedes's rising political and technical power from turning Force India into a B-team.
According to ESPN, Cyril Abiteboul, Owner of Renault even took the matter up with F1's owners. Renault claimed it has been assured by the commercial rights holder that it will not be necessary to form alliances with another team in order to participate in championships.
Abiteboul further added that presently, Renault is not in the position to even form a B-Team as they lack the capacity and strategy to do so.
Mercedes's Wolff had a different view, stating that Ferrari and Haas often share components among their teams while Red Bull has also had a B team, Toro Rosso since 2006. Hence, collaborations with Force India would be a logical decision as Mercedes can benefit from their engines and gearboxes.
Previously, when Ferrari identified the potential in linking collaborations with other teams it sparked a thought process among other manufacturers. Although it is not evident how beneficial it was to Ferrari, if structured well, a collaboration like that can result in success.
When confronted with rival's concerns, Wolff claimed he understood the sentiments surrounding the collaboration and the issue McLaren and Renault were dealing with. However, setting the regulations right is all it takes to establish a successful collaboration that's both cost-efficient and cooperative in maintaining the spirit of Formula One, added Wolff.