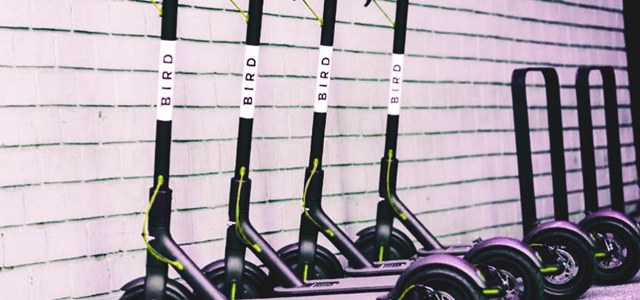 Thursday witnessed the long-awaited round of funding for Bird, one of the most hyped start-ups in the scooter segment, which fetched another $300 million in investments. The funding round was prominently led by Sequoia Capital and Bird's previous investors, with Accel, CRV, Sound Ventures, B Capital, Greycroft, and e.ventures being the new investors who chipped in.
According to reports, this is the second round of funding within a few months for Bird, due to which its valuation has risen from $1 billion in May to $2 billion by the end of this month. Interestingly, Bird had a valuation of $300 million in March, which was augmented by the enormous capital put in by investors to benefit from the scooter trend.
Scooters are considered to be the next big thing in solving transportation issues at a micro level. As such, the segment has attracted Silicon Valley players and investors, resulting in faster growth and capital flow as compared to many other areas of investment. The second round of funding for Bird comes in the backdrop of several news reports suggesting a mega-funding round for competitor Lime, with the company slated to raise a further $250 million.
As per reliable sources, Bird is confident about the start-up's original product thought and the ability to build a brand that could be extremely valuable. The firm has met more than 20 companies over the years that are involved with solving the last-mile problem but is certain that Bird is a multi-billion-dollar prospect which can have a global impact. Even potential tariff changes will not be a serious issue for Bird owing to the encouraging unit economics of the company, cite sources.
Despite the arguments in favor of scooters, Bird is expected to face a few obstacles in the imminent future in specific areas. For instance, it is experiencing a significant pushback from local authorities in San Francisco, where the scooters have been pulled of the sidewalks as of now, reports indicate.