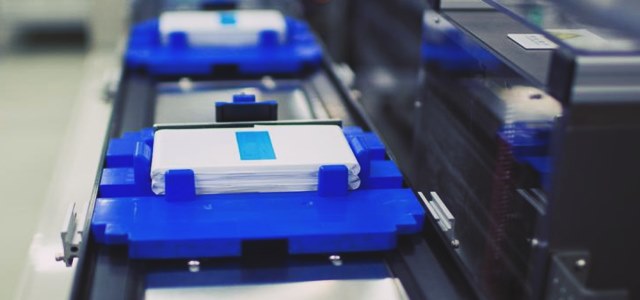 Contemporary Amperex Technology Ltd (CATL) a Chinese battery company has reportedly chosen a site for its battery manufacturing setup in eastern Germany. As per sources, the company aims to meet the battery demand of major automobile manufacturers through this establishment.
Apparently, automakers like BMW, Volkswagen and Daimler are aiming on manufacturing and selling more electric vehicles in the coming years. However, providing the necessary battery supply is proving to be rather difficult to achieve.
According to a report, German Chancellor Angela Merkel and Chinese Prime Minister Li Keqiang will be meeting in Berlin with the intention of discussing on the construction of a CATL factory in the city of Erfurt, Thuringia in Germany.
Incidentally, BMW declared that it would purchase battery cells worth EUR 4 billion (USD 4.7 billion) from CATL's already existing factory in China. China has also ended its policy which required foreign automakers to collaborate with Chinese-owned factories so that they can sell their cars in China, with preference to electric cars.
Reports also claim that a deal was made between Volkswagen and CATL for the purchase of electric batteries for its vehicles, although the details about the deal are still unknown to the public. However, CATL has decided to collaborate with Samsung and LG Chem to deliver batteries to Volkswagen worth USD 25 billion.
According to experts, CATL's entry into the Germany auto market seems to have been in the nick of time. Amidst a scenario where the German automaker Volkswagen promised many countries on building more electric vehicles to rise from the bad repute of its diesel emissions scandal, CATL's move seems to be on the right track.
Recent reports suggest that major car manufacturers in Germany are not willing to invest a large amount of money in manufacturing electric-vehicle batteries so as to avoid competition with Chinese firms. Bosch a German vehicle-parts supplier seems to be a viable instance, as the firm recently decided not to manufacture battery-cells due to the increase in competition.