DOE announces $105 million grant for advanced solar technologies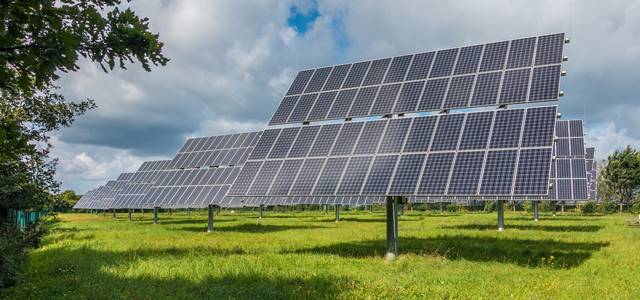 The U.S. Department of Energy (DOE) has recently announced that it will be funding over USD 105 million under its Solar Energy Technologies Office (SETO). Reportedly, the funding which has been initiated by the DOE will put an emphasis on improving solar integration on the grid as well as on enhancing the commercialization matrix of early-stage solar research.
The funding opportunity also reflects a priority shift from focusing implicitly on driving down the cost of solar power and improving flexibility, affordability, and performance of solar on the grid, cite sources. Reports in fact reveal that the largest portion of the funding will be directed at solar system integration, in turn influencing the growth prospects of the solar energy market.
The move comes on the heels of DOE's announcement in January that was aimed at supporting the U.S. solar energy industry and an investment opportunity announced in December intended at backing solar forecasting, affirmed reliable sources.
Rick Perry, current United States Secretary of Energy, was quoted stating that such an investment in all the abundant energy sources, comprising the solar technologies, will in turn aid in lowering costs and will also ensure that the nation stands at the forefront in global energy production and innovation. He further added that the American ingenuity works as an engine to nation's energy economy.
According to sources, the DOE's plan to fund over USD 105 million in boosting solar power is regarded as a significant investment progress that is seen in the renewable energy industry of late. It has been reported that the Concentrated Solar Power (CSP) concepts & technology solutions will be targeted at empowering the solar energy industry to reach DOE's LCOE (levelized cost of electricity) targets for CSP by 2030.
With the new funding for solar, SETO plans to select over 70 projects across the four core areas comprising Concentrating Solar Power Research and Development; Advanced Solar Systems Integration Technologies; Improving and Expanding the Solar Industry through Workforce Initiatives; and Photovoltaics Research and Development.