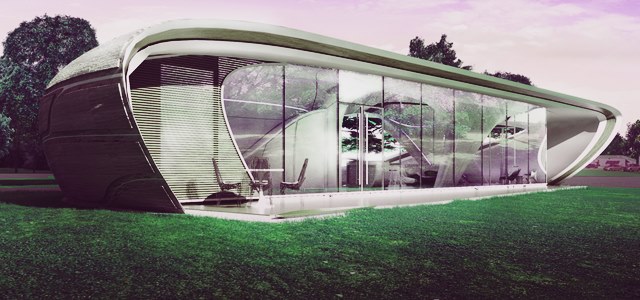 In an attempt to revolutionize the construction sector, the Netherlands-headquartered real estate firm Van Wijnen has apparently announced that it intends to build the world's first habitable homes using 3D printing technology. As per reliable sources, the company is likely to construct five such houses in the Dutch city of Eindhoven and would make them available on the rental market next year.
Reportedly, Van Wijnen noted in a statement that the initiative, named as Project Milestone, would further offer a viable solution to the scarcity of skilled bricklayers in the nation. The firm also announced that the first 3D printed house, the smallest among the five, would consist of two bedrooms.
According to trusted sources, the initiative has garnered widespread attention with the firm receiving applications from 20 interested families within a week after images were made available on the internet.
Speaking on the firm's ambitious project, the Manager at Van Wijnen, Rudy van Gurp was quoted stating that the procedure would lower environmental damage by utilizing lesser amount to cement and cut costs significantly. He further stated that the company has forged an alliance with the Eindhoven University of Technology to work on the project.
For the record, the Eindhoven University of Technology has been increasingly recognized as a pioneer institution in 3D printing technology across polymers and advanced materials industry. Sources reveal that the University had manufactured the world's first 3D printed cycle bridge which was launched at the south-eastern town of Gemert in 2017.
Sources familiar with the development claim that the 3D printer being utilized is basically a large robotic arm with a nozzle that pours out a specially formulated cement. Moreover, only the exterior and inner walls of the new houses would be made using 3D printer.
Experts from the polymers and advanced materials industry anticipate that the use of 3D printing technology would become mainstream in the construction sector within the forthcoming five years.