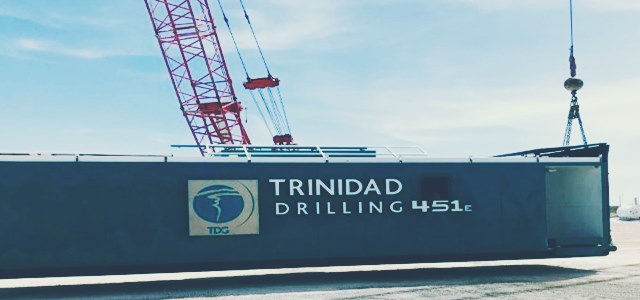 Ensign Energy Services Inc. is reportedly offering its Calgary-based cross-town neighbor and competitor Trinidad Drilling Ltd. an amount of $1.68 per share. The company aims to commence a hostile C$470-million bid to take over the Trinidad Drilling.
Trinidad Drilling's shares jumped almost 15% trading at about C$1.73 per share following the announcement. Sources cite that Ensign, which currently has 9.8% stake in Trinidad – approached its rival's board of directors after Trinidad declared that it will discard a strategic review that promotes the sale of an asset sale or company to alleviate its debt and draw in investors.
According to Business Chief Canada, the proposed hostile cash bid along with Trinidad's C$477 million debt takeover makes it a C$947 million deal that has the potential of spawning North America's largest land driller to establish its presence in key international markets.
According to Tudor, Picking, Holt & Co. (TPH) Analysts, both companies possess around 40 active rigs in the United States and if they merge they would become powerful enough to be listed among the top land rig contractors of the United States.
Trinidad reportedly stated that it has hired advisers and formed a special committee, to study the offer made by Ensign, and update its shareholders accordingly. The statement also acknowledged their failure to engage with Ensign to pursue a lucrative opportunity and listed it as one of the primary reasons for bringing the offer directly to the shareholders.
Oilfield Services Analyst & Paradigm Capital partner, Jason Tucker stated that Ensign's offer grossly undervalues Trinidad. He added that the company has set a target price of $3 per share since Trinidad holds a lucrative position in Texas' Permian Basin which could draw in American buyers as well.
According to reports, Ensign urged Trinidad to allow the shortening of the bid period to 35 days, from the legally minimum 105 days, citing that the chances of a higher bid are not likely.