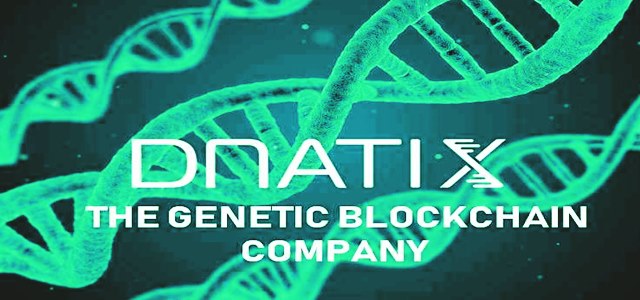 The development team of DNAtix, a genetics blockchain firm, has reportedly declared that it has successfully conducted the first POC (proof of concept) test to transfer DNA sequences on the blockchain. The company that integrates blockchain and digitized genetics, is at the forefront of the global race in which healthcare industry firms are attempting to justify the shift from reactive treatment to ailment prevention & predictive care.
Co-founded in 2008 by Dr. Tal Sines and Ofer A. Lidsky, DNAtix is already reputed for having marketed a genetic test for the early identification of Androgenic Alopecia. In 2015, the firm developed a platform to help users upload and test their digital DNA sequences, which had been considered quite a commendable accomplishment in digital genome market back then.
As on early 2018, DNAtix has emerged successful in uploading an entire nucleotide sequence of a bacteriophage to the blockchain. The team has presently developed DNA compression algorithms that enable a reduction of 75% in DNA sequence size by means of the Python script. Further on, the development team intends to target an astonishing 99% reduction.
DNAtix's efforts to reduce the DNA sequencing size apparently stems from the unfortunate fact that the currently available blockchain technologies are not efficient enough to support the extensive data size. And this situation for the record, has come up despite applying DNA compression methods & focusing on the differences between a reference sequence and the sequenced DNA. DNAtix's latest initiative on these grounds would thus effectively impact the revenue graph of digital genome market, claim experts.
Incidentally, digital genome industry has already benefitted from DNAtix's development of an innovative, one-stop-shop, direct-to-consumer platform designed to enable users perform a partial or complete DNA sequence analysis. In addition, they could choose digitized add-on tests from a wide service portfolio.
It has been speculated that DNAtix's vision is to bring forth a cosmos of genetic possibilities that would aid R&D advancement, treatment development, and personalized medicine in healthcare industry.