GE Renewable Energy taps Chile wind industry, launches debut project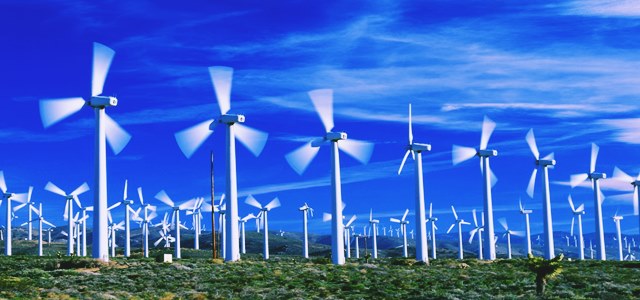 GE Renewable Energy has recently announced its very-first wind energy deal in Chile. Reportedly, the project with Arroyo Energy Compañía de Energías Renovables Limitada, will see the renewable energy industry major supply 6 turbines of 3.6 megawatt (MW).
Sources reveal that the turbines will be installed at the El Nogal and El Maitén wind site, which will represent a total of 21.8 megawatt capacity. For the record, Chile has already installed wind power capacity of 1.7 GW and overall renewable energy capacity of 4.9 GW.
If reports are to be believed, the move comes in the wake of the regional government-led "Energia 2050" plan that emphasizes on over 60% of the country's demand to be met by renewable energy sources by 2035 and further it to 70% by 2050.
The GM for GE's Onshore Wind Business in the Americas, Vikas Anand, reported in a company statement that the team has been quite eager to build on the company's nine decades of existence in Chile and take the regional renewable energy industry at the forefront. He further said that the company trusts Chile's energy sector and is determined to make use of its proprietary wind technology to harness greater wind potential.
GE said that the 3 megawatts platform is best suited for the country's low wind speed and the constrained land environments where the wind farms are built. Its 3.6 MW turbine with 137 m rotors and 110 m tower is capable of providing over 28% more Annual Energy Production than its earlier (GE's 2.75-120 model) sets of turbines.
GE's chief executive officer in Chile, Julio Friedmann, was quoted saying that Chile time and again has demonstrated its strategic value to the company and its long run vision. The deal has also set an example for Latin America in terms of how the renewable energy industry should be in the coming years.