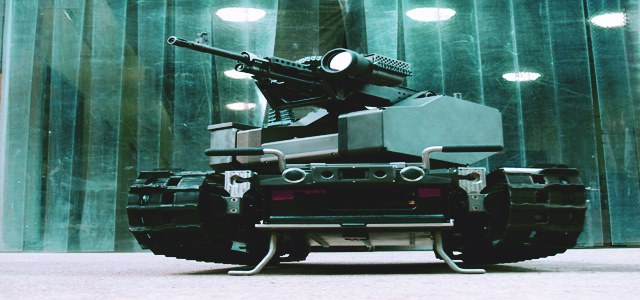 In what can be regarded as one of India's more ambitious defense projects, the Indian Government has begun its work on incorporating artificial intelligence (AI) in the military sector in a bid to enhance the operational preparedness of the armed forces. Reportedly, the defense project would include equipping the armed forces with aerial vehicles, vessels, unmanned tanks, and robotic weaponry, providing a substantial growth ground for smart industry contenders.
If sources are to be believed, the move comes on the heels of the rising Chinese investments in developing serious AI applications for its military. Reports claim China to have poured thousands of billions of dollars into machine learning and AI research. Amidst this backdrop, sources cite that the project is a part of a broader policy initiative that aims to prepare the Indian Army, Air Force, and the Navy for next generation warfare.
Ajay Kumar, Secretary Defense Production, Ministry of Defense, said in a statement that the government has decided to introduce AI in all the three forces, as the use of AI would definitely add more teeth to the countries' military setup. He further revealed that a high-powered task force led by Tata Sons Chairman N Chandrasekaran was finalizing the framework and specifics of the project. These specifications will be implemented in a "partnership model" between the private sector and the armed forces.
According to Kumar, adding unmanned naval vessels, unmanned tanks, unmanned aerial vehicles (UAVs), and automatic robotic rifles as weapon systems will be of extensive use in the future wars.
The project includes the production of a range of unmanned platforms that will significantly impact the regional military drone market trends. If experts are to be believed, the region is also fairly investing in the sustainable and smart technologies industry to be at par with other leading global military powers.
Authentic sources reveal that the use of AI in surveillance and for effective management of administrative functions could significantly ease the pressure on military forces guarding India's sensitive borders with China and Pakistan.