Magellan & CIP to develop floating offshore wind energy in the U.S.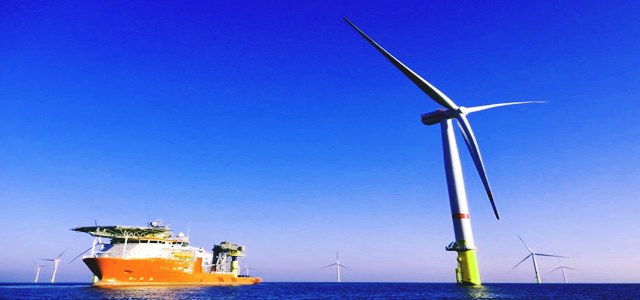 The United States based energy management firm, Magellan Wind has entered into a partnership with Copenhagen Infrastructure Partners (CIP) with a view to achieve an early-stage advanced portfolio of floating offshore wind projects near the coast of California. This association is expected to offer the companies solid traction amid the fast-growing renewable energy industry in the country, cite sources.
For the record, Magellan Wind was initiated in 2014 by two highly experienced individuals in offshore wind energy segment, Jim Lanard and Jeff Kehne. Jim Lanard, credited with establishing the Offshore Wind Development Coalition (OffshoreWindDC), has served as the MD for Deepwater Wind and the Head of Strategy for Bluewater wind. Jeff Kehne also carries an impressive profile having been a counsel and regulatory policy advisor to the American Wind Energy Association, Bluewater Wind, OffshoreWindDC and few other offshore wind developers.
Jim Lanard described the U.S. offshore wind industry as being on the verge of rapid acceleration owing to its enormous potential for job creation and economic development. He predicts that floating wind energy projects would contribute significantly toward the sustainable energy industry in the country.
Lanard further expressed optimistic sentiments on working with CIP to exploit this opportunity and propagate offshore wind generation within the renewable energy industry. Jeff Kehne, who is also the Chief Development Officer at Magellan, divulged the firm's plan to develop both small and large scale offshore wind projects in deep-coastal waters with the assistance of floating foundations.
CIP was founded in 2012 as a fund management company and presently handles four funds amounting to more than $8 billion. The collaboration with Magellan signifies CIP's only second venture into U.S. offshore wind, the first being alongside Avangrid Renewables – the co-owners of Vineyard Wind from Massachusetts.
Sources reveal that CIP has expressed its eagerness to join forces with Magellan in the early-stage projects. With California setting ambitious goals pertaining to the adoption of renewable energy, CIP foresees tremendous potential for offshore wind in the state, cite sources.