Mercedes-Benz develops new electric car, challenges Tesla Model S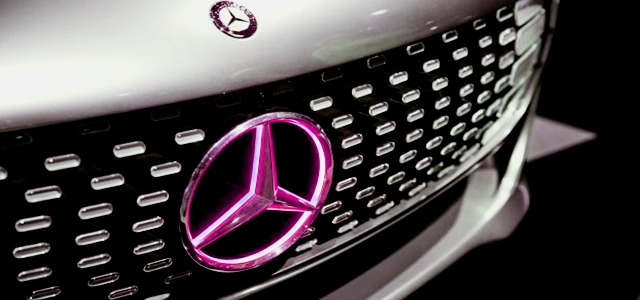 Mercedes-Benz, the world leader in bestselling luxury cars, is preparing to challenge Tesla in the high end electric car segment with its battery powered sedan that will resemble the Mercedes-Benz S-Class.
Reportedly, the battery powered full sized sedan EQ S is part of Daimler's initiative to introduce 10 all-electric vehicles by 2022. The EQ brand will be strengthened by hybrid plug-in models and will have a range of unique battery offerings.
Mercedes has held on to its top position in the global automotive industry against competitors like BMW and Audi with record deliveries and profits last year. New digital offerings coupled with high costs of developing battery powered cars as well as the possibilities of trade barriers in China and U.S., two of the largest markets for Mercedes, has somewhat threatened the profit margins of the company.
Dieter Zetsche, CEO, Daimler AG however refused to comment on the potential risks of trade barriers and said it is too early to talk about such barriers. He added that Daimler has to increase flexibility in local production as the global market has become volatile. Zetsche further stated that recent development in Russia for stricter sanctions against U.S. have been offset by the encouraging signals from China about potential easing of rules for outside investors.
When asked to comment on the increase of opportunities in China, he reiterated that Mercedes will welcome additional opportunities. China is expected to ease limitation on joint venture opportunities for foreign manufacturers. He further added that Mercedes has good relationship with BAIC in China and it will meet China's planned quota for electric cars.
Mercedes hopes to lift sales volumes with expansion in the compact car lineup. With affordable models like the CLA coupe and GLA compact crossover, Mercedes has been able to lure young buyers from competitors and expects to continue doing so with a revamped A-Class hatchback.