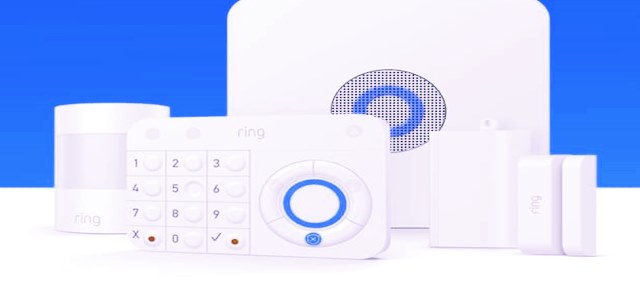 Ring, a renowned home security solution market major owned by Amazon, has finally announced that it will be launching its Ring Alarm home security system on July 4, after a lengthy lawsuit postponed the system's earlier release date.
For the record, Ring had announced the launch of "Ring Protect" way back in October last year, however a bit of legal drama brought forth by security company ADT called for halting the product sales. The Ring Protect is now finally about to ship, albeit with a somewhat different name - "Ring Alarm".
According to reports, Ring;'s basic alarm kit starts from USD 199 that includes a wireless base station, one Z-Wave window/door sensor, a keypad for arming & disarming the system, a Z-Wave range extender, and one Z-Wave passive infrared motion detector. Sources also revealed that these are too many components for the given cost-friendly price. The additional hardware will also be available at affordable prices, with window/door sensors tagged at $20 and motion sensors at $30 each.
Experts reveal that with Ring Alarm gaining exceptional popularity in home security systems, these advanced monitoring devices are bound to leave an influential impact on sustainable & smart technologies industry trends.
The company claimed that in the basic Ring Alarm service, if a sensor is triggered while the system is armed, it will signal an alarm & send an alert to smartphone. On top of this, Ring also plans to offer a professional monitoring service for a very reasonable cost of 10 dollars per month with no-long term bonds. Furthermore, Ring also claims that it would be introducing more products to expand the system, inclusive of flood sensors and carbon monoxide detectors.
With Ring now embracing the sustainable & smart technologies industry with many of its security devices, the company is expected to proactively explore opportunities to bring Ring Alarm to other emerging markets.