SoftBank offers $2.25 bn to GM for manufacturing autonomous cars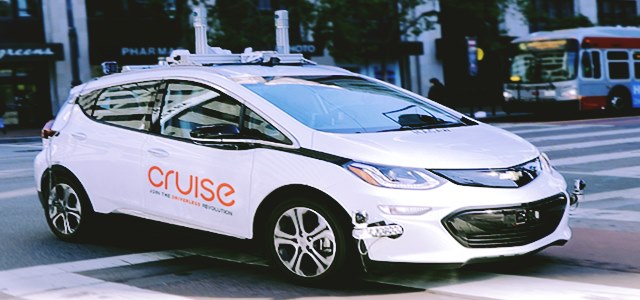 Softbank Group Corp., which holds 15% ownership in Uber Inc., is reportedly planning to provide funds worth USD 2.25 billion for General Motors' autonomous vehicle initiative. Some of the key officials of GM have also declared that the automotive giant is making investments of nearly USD 1.1 billion in the program aiming at manufacturing self-driving cars.
Mary Barra, the Chairman of General Motors Company, has stated that the funds will help the company introduce autonomous vehicles next year. For the record, the self-driving car manufacturing division of GM that will receive the funding is a separate entity referred as GM Cruise.
Analysts believe that it is the largest deal between a tech investment organization and an automobile manufacturer that is aiming to manufacture self-driving cars. Softbank is expected to gain twenty percent of ownership in the joint venture that will bring GM's self-driving technology to the automotive market. Reportedly, the Japanese conglomerate is anticipated to invest nearly USD 900 million as of now and will provide funds worth USD 1.35 billion when GM's self-driving cars will be ready for commercial use.
Reportedly, automobile manufacturers and tech giants have long since been attempting to push the deployment of self-driving technology to officially launch autonomous vehicles across the automotive industry. It has also been observed that the trend has lately caught on, as numerous vehicles currently manufactured by leading automakers are incorporated with a plethora of features that only autonomous vehicles possess. However, manufacturing fully self-driven cars has not met with a large-scale success.
Today, automakers with the help of the funding from reputed financial institutions are making efforts to manufacture fully autonomous vehicles, claim experts. GM has successfully undertaken this move by commencing the production of autonomous Chevrolet Bolt electric cars in Detroit. Experts believe that GM plans to very soon manufacture myriad vehicles in which autonomous technology can be embedded successfully.