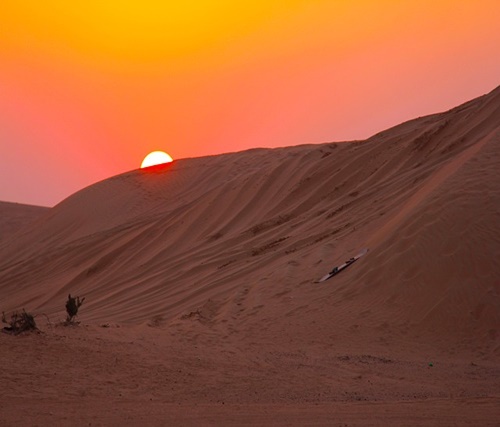 The Saudi Tourism Authority (STA) has reportedly entered another partnership with leading travel firm, Almosafer for boosting inbound tourism to the KSA (Kingdom of Saudi Arabia) via its multiple business functioning under the Almosafer umbrella.
Apparently, Almosafer will be promoting the inbound tourism to the Kingdom from the Gulf Cooperation Council (GCC) from its consumer segment, as per the agreement, which was inked during the Arabian Travel Market 2023 that took place in Dubai.
Almosafer will also support inbound tourism activities to its B2B customers across the Middle East as well as North Africa region via its Hajj and Umrah tour operator, Mawasim, and through its destination management company, Discover Saudi.
For the unversed, the deal was inked by Chief Tourism Officer, Almosafer, Fahad Alobailan and the Head of Marketing Partnerships for MEA at STA, Munirah Abanomy, at the Saudi Pavilion in the Arabian Travel Market.
According to Fahad Alobailan, the team would continue building its longstanding relationship with the STA by working together for achieving the goals of Vision 2030.
Fahad stated that the company has witnessed a significant rise in inbound tourism demand to the Kingdom while reinforcing its role for enabling continued growth.
Meanwhile, Abdulkarim Aldarwish mentioned that the STA is keen on concluding fruitful agreements as well as strategic partnerships with leading travel firms in the Kingdom.
Abdulkarim revealed that they are anticipating achieving their common strategic goals whilst empowering and advancing the business growth for their partners across private tourism in the Kingdom.
Abdulkarim further claimed that the firm, through the new agreement, is aiming to attract tourists from regional markets for providing distinguished and diverse packages, products, and offers while promoting international events and unique tourist destinations in the kingdom annually.
Apparently, the agreement comes after a recent disclosure about Almosafer's collaboration with STA for driving domestic tourism and building on the established partnership where both the parties have teamed up on several successful initiatives for boosting tourism in the Kingdom.
Source Credits: https://www.zawya.com/en/press-release/companies-news/almosafer-and-saudi-tourism-authority-expand-partnership-to-boost-inbound-tourism-to-ksa-v4cja72a