Tata Motors signs MoU with Maharashtra government to supply 1,000 EVs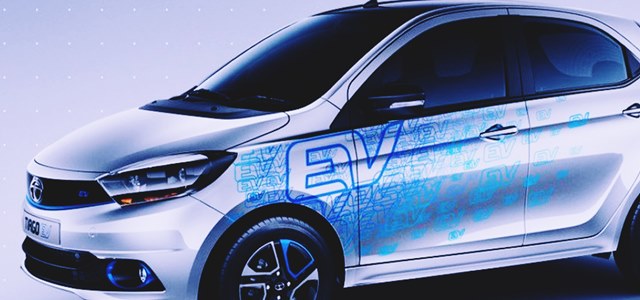 In what may seem to be a major boost to promote the expansion of India electric vehicle industry, Tata Motors has inked a MoU (Memorandum of Understanding) with the Government of Maharashtra. As per the deal the company will be providing the latter with 1000 EVs, including commercial as well as passenger cars.
Apart from the 1000-EV supply, Tata Power is also likely to help the state administration in establishing vehicle charging centers across Maharashtra. The first EV charging station is projected to be set up in Mumbai, the business capital of India.
Tata Motors has stated that its decision will help in increasing the acceptance as well as demand for electric vehicles across the state. The key officials of the firm have claimed that the strategic move aligns with the Maharashtra Electric Vehicle Policy 2018. Guenter Butschek, the CEO and Managing Director of Tata Motors, has signed the MoU in the presence of Devendra Fadnavis, the Chief Minister of Maharashtra. Furthermore, the CM has also flagged off five Tigor electric cars at the inauguration near the Gateway of India.
Guenter Butschek has declared that Tata Motors remain dedicated towards the fulfillment of the Indian Government's e-mobility vision. He further added that the firm is uniquely positioned to leverage the expertise of the group companies to create an electric vehicle ecosystem.
Praveer Sinha, the CEO and MD of Tata Power, has also stated that the firm will try to fulfill the state government's goal of offering green tech solutions.
One of the key officials at Tata Motors has stated that the firm has already manufactured 250 electric cars in addition to commencing the execution of phase II orders. Experts view the move as an effective step towards boosting the firm's aspirations in the e-mobility sector in collaboration with the Maharashtra government as well as government of India.