Volkswagen & Ford tie up to jointly manufacture commercial vehicles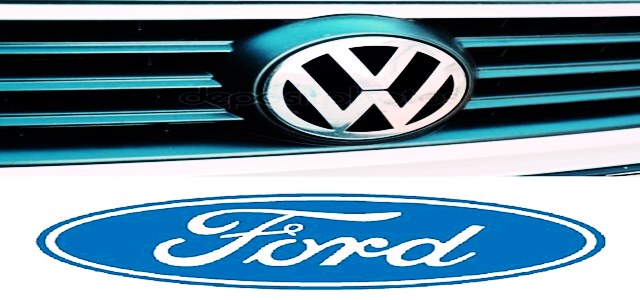 Volkswagen and Ford Motor have reportedly taken a promising step to launch a joint commercial vehicle development project. With this strategic collaboration, both the behemoths are looking to forward to compete in the automotive market that is demanding more emission-free and efficient vehicles.
As per reliable sources, the main motive of both the companies is to serve worldwide customers effectively and to generate competitiveness through this strategic alliance.
Post the announcement of this deal, officials from Ford Motors stated that any collaboration between VW and Ford would not involve the companies taking ownership stakes. Prior to this announcement, Ford Motor had also decided to transform Detroit's oldest neighborhoods into electric and AV (autonomous vehicles) campus, cite reports.
The head of VW's strategy division, Thomas Sedran strongly supported the latest alliance of VW with Ford by noticing that both the automakers already had a complementary and strong position in commercial vehicle segments.
As per the reports, it is not necessary that both the firms build trucks and cars for consumers. This deal is mostly concentrated on discovering the different ways to build and sell commercial vans which should comply with environmental norms. Reportedly, few of the European cities including Paris and London have implemented strict regulatory norms for delivery vans and other commercial vehicles.
Sedran cleared that to adapt to the stringent environmental regulations, it was highly important to gain flexibility through the alliance. He further added that this is the crucial part of VW's 2025 strategy.
Sources reveal that this strategic collaboration may generate an opportunity for both the behemoths to improve their competitiveness across the globe. Prior to this deal, Ford had signed a collaborative agreement with Indian vehicle giants, Mahindra and later agreed to develop small EVs and SUVs through the joint program. It is being said that the American-German agreement could be the first step toward a promising long-term business alliance between the two automakers.