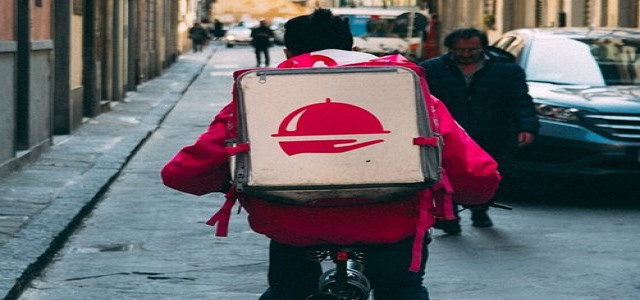 Net Element, Inc. announced that Aptito, its subsidiary has forayed into the online food delivery business by launching a self-ordering kiosk solution. The latest multi-restaurant self-order kiosk software-as-a-service offers a valuable solution to restaurants looking forward to improving exposure and sales. The new self-ordering kiosk facilitates cost saving through the elimination of high service fees, as is the case with Grubhub, Postmates, Uber Eats, and other contemporaries of the online food business. This money saved by restaurants will enable them to offer incentives, such as free food add-ons and discounts to expand and retain a larger customer base.
As per reliable estimates, the online food delivery market is likely to catapult to $200 billion from $82 billion through 2025. The industry is gaining substantial investment to the tune of $9.6 billion in 2018.
Appealing pictures and digital menus being displayed on touch screens will work as sales and marketing tools and help to generate take-out sales for member restaurants at low costs. It will also help to reduce labor costs and allow non-smartphone users to place the order. Any credit card holder can order food and pay directly via these kiosks. The self-ordering kiosk solution can be installed in residential buildings, offices, universities, schools, and other high-traffic businesses with no on-premise dining service.
Vlad Sadovskiy, President, Integrated Payments, Net Element reportedly stated that the multi-restaurant self-order kiosk solution developed by Aptito is likely to bring customers and restaurants together and fill the gap in online food ordering industry. The solution will help customers with no smartphone, technology skills, or internet skills, while generating sales for restaurants at lower costs and get direct marketing exposure to local communities, he further added.
For the uninitiated, Net Element, Inc. is an international technology and value-added solutions company, which encourages electronic payment acceptance in a multichannel ecosystem, such as e-commerce, mobile devices, and point-of-sale (POS).
Source links: https://www.netelement.com/en/press-releases/release-content/12781#.XgWRTFUzZph