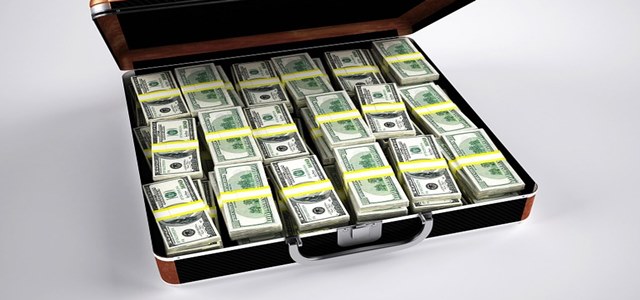 In a first, the company has secured funding from outside source

The two prominent investors included BlockLaunch and Resiliency Ventures

Radpay intends to direct the funds towards further company development

The seed round reflects a 20% oversubscription
With a multitude of industry players pouring money into various payment projects, Radpay, the decentralized payment firm, is endeavoring to ramp up its game to deliver innovation to the payment industry.
Recently, Radpay announced the completion of a USD 1.2 million series seed round funding. The round reflected an oversubscription of 20%, which resulted in the company's post-money valuation to be worth USD 10.2 million. The seed round observed more than expected investor interest and represents the first outside funding ever received by the company since its inception.
Incorporated in July 2018, Radpay is focused on revolutionizing the payment industry. The firm intends to leverage blockchain technology along with PCI-compliant card payment infrastructure and mobile devices to merge security, convenience, and transparency.
Attendees of funding round included a number of Silicon Valley investors, as well as investors from Arizona and Nebraska. However, the funding has been majorly backed by investment firms Resiliency Ventures and BlackLaunch.
As per Radpay officials, the startup intends to allocate the proceeds of the funding towards commercialization of its technology, extend product reach to e-commerce and retailers, and further the ongoing development of the company's products focused on payments, blockchain, and digital wallets.
Dana Love, co-founder and CEO of Radpay was quoted saying that this additional capital, along with their extensive industry and customer partnership will help their company to bring about transparency and innovation to the stagnant payment processing industry.
For the record, Radpay is a peer-to-peer payment processing & reward focused company, which works in both card present and card not present environments, with its merchant card payment solution, which is still awaiting patent approval.
Source Credits:
https://cointelegraph.com/news/decentralized-payment-firm-radpay-raises-12m-in-seed-round