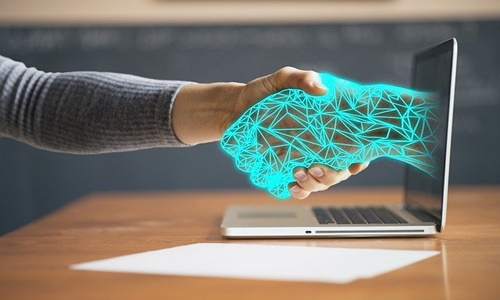 63 moons technologies, a world leader in providing next-generation technology platforms, has recently announced its plans to boost and back Italy-located Spuma SRL, with its next-generation technological abilities and solutions.
This will aid the firm in building a Digital Market ecosystem for fortified goods in the pan-Europe multi-million-euro project.
As per the regulatory filing on BSE, this Mumbai-based tech company, which primarily offers advanced technology ventures and solutions, will deliver efficient and top-value procurement as well as exchange proficiencies of the revitalized goods, followed by the pan-European markets.
63 moons, earlier known as Financial Technologies, claimed this to be one of the leading production proof of concept that builds traceability and trust, as good as smart chain technology.
According to sources, Spuma SRL will leverage 63 moons' proficiency in real-time mission-critical solutions, by deploying the newest technology suite.
63 moons' innovative approach for high-growth IP monetization will be supplied by the SaaS (Software as a Service) model, with earnings coming from a share in revenue from transaction fees and the services collected by the digital ecosystem.
As per reports, the hi-tech major also stated that it would assess global giants operating in cloud computing services like Microsoft Azure, Google Cloud, and Amazon AWS to install its breakthrough technologies.
Initially, these services will be offered by Spuma SRL from Italy, followed by extending them to all the European Union Countries and users of the platform.
It has also been reported that 63 moons technologies will offer a unique perpetual technology license and support partner for the installation, production and maintenance of the software application for the complete project.
Apparently, this is vital for a digital infrastructure project in pan-Europe at a large scale.
Spuma SRL, specializing in the circular economy's industrialization, strategic, and marketing application, will handle the remaining operational duties. The company is focused on the scientific, technological, and commercial growth of engineering.
Source credit - https://in.investing.com/news/63-moons-to-provide-nextgen-tech-to-italian-firm-eyes-paneuropean-markets-335766