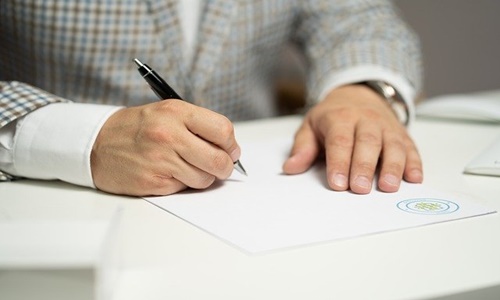 Masdar, a UAE-government-owned renewable energy company, and Egypt's Hassan Allam Utilities have signed a deal with state-backed organizations in Egypt that will see both parties working together for the development of mega green hydrogen projects.
Both the parties have gained the approval of Egyptian authorities to produce green hydrogen in Egypt's Suez Canal Economic Zone.
The ongoing projects in Egypt are targeting a 4 gigawatts electrolyzer capacity by 2030, along with the production of approximately 480,000 tons of green hydrogen per year.
Masdar stated that the two firms consider Egypt a hub for the production of hydrogen, targeting the export to Europe and bunkering market as well as boosting the local industry.
According to a credible source, Egypt enjoys abundant wind and solar resources that allows the production of renewable power at a highly competitive cost. Egypt is situated within close proximity to a market where the requirement for green hydrogen is anticipated to grow the most, thereby offering a robust opportunity for export.
As claimed by International Energy Bureau, hydrogen is a versatile energy carrier, has a diverse range of applications, and is utilized in sectors such as industry and transport. The hydrogen sector will develop in the coming years as numerous economies are looking forward to decarbonization.
Moreover, hydrogen can be generated in several ways. One method includes utilizing electrolysis, wherein the electric current splits the water into oxygen and hydrogen. If the electricity utilized in electrolysis is derived from a renewable source such as solar or wind, it can be termed green or renewable hydrogen.
Apart from this, in 2021, the CEO of an Italian firm Snam talked about the vision for the upcoming future of hydrogen, stating that its advantage was that it could be easily stored and transported. The convenient transportation of hydrogen using renewable resources as well as biofuels is also expected to proliferate the hydrogen market in the coming years.
Source Credit: https://www.cnbc.com/2022/04/26/masdar-signs-deal-for-major-green-hydrogen-projects-in-egypt.html