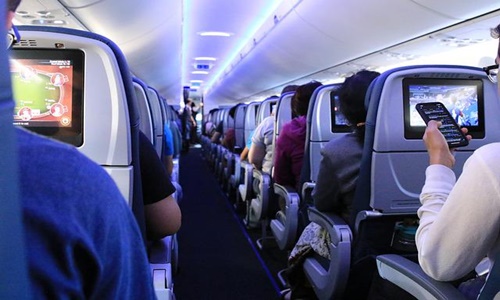 Airbus SE has reportedly inked a partnership agreement with Cranfield University to build future skills that would help graduates navigate the competitive aerospace environment.
The signing was completed in a recent ceremony held at the Farnborough International Airshow in the presence of senior Airbus management and university representatives.
Cranfield University is the latest institution to join the AAP (Airbus Academic Programme) with the intention of collaborating with higher education institutions and universities around the world to develop a market-leading pipeline of innovation and talent by reinforcing world-class university associations.
Airbus Chief Human Resources Officer Thierry Baril stated that the collaboration agreements highlight the company's dedication to working with engineering education leaders and academics to develop and secure skills required for the aerospace industry in the future.
The agreement intends to reinforce long-term partnerships across all areas of interest, mainly in the fields of digital transformation, decarbonization, cyber technology, and software engineering.
Professor Iain Gray, Cranfield University's Director of Aerospace asserted that the new program will be supported by the institution's longstanding work around robotics, intelligent automation, space, thermal management, defense, and helicopters to create future talent for aerospace.
The Dutch aerospace corporation is dedicated to offering learning and development opportunities for young people with a nearly 26% rise in investment in Early Careers Programmes next year as compared to this year.
Airbus delivers fifteen different Degree Apprenticeships as a means to join the team with applications opening in September.
This year has witnessed the launch of the AGGP (Airbus Global Graduate Programme) which will create around 190 new positions in the United Kingdom in September 2023. This unit will develop future senior business and functional leaders, and technical experts through an exclusive development program.
Earlier in January, Airbus launched a plan to recruit close to 6,000 new hires throughout the group across different geographical and functional areas of the company.
Source credit:
https://www.deeside.com/airbus-signs-partnership-agreement-with-cranfield-university-to-build-future-skills/