Apple sues Samsung for $1 bn over smartphone design patent violation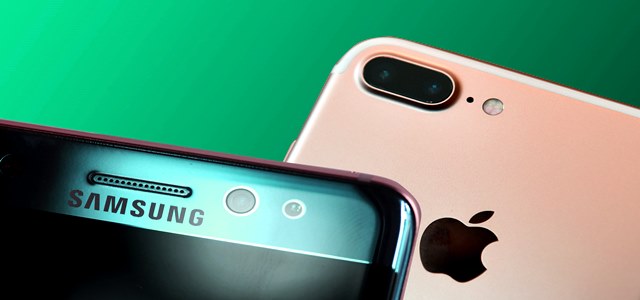 In what may seem to be one of the most iconic litigation issues witnessed across the tech industry, Apple Inc. is demanding damages worth USD 1 billion from Samsung on the grounds of its smartphone copyright infringement. During the retrial held before the U.S. District Court, the jury as well as the District Court judge in California found that the South Korean firm had infringed upon nearly three of Apple's design copyrights along with two of the utility patents.
According to Bill Lee, Apple's official lawyer, the court will now decide on how much Samsung is liable to pay for the copyright violation of Apple's designs. However, the key officials of Samsung are of the view that the judges should restrict the damages up to nearly USD 28 million, the liability of the firm for violating Apple's component patents only.
Apple Inc.'s lawyer Lee has accused Samsung of accruing a revenue of nearly USD 3.3 billion and USD 1 billion in profits from the sale of smartphones with Apple's three patent designs. He also asserted that the South Korean firm had earned substantial remuneration through the infringement of Apple's utility patents.
For the record, the judgment of the jury at U.S. District Court trial conducted in 2012 asking Samsung to pay USD 1.05 billion in the form of damages to Apple has been reduced during the retrial held in 2013. However, the legal case was further shifted to the U.S. Supreme Court in 2016 and returned to U.S. District Judge Lucy Koh with a directive for reconsidering USD 399 million as a part of damages to be paid to Apple by Samsung.
John Quinn, the lawyer representing Samsung in its litigation against Apple at the U.S. District Court, has asserted that damages should be estimated on profits made by Samsung through the infringement of Apple's design patents and not on the internal components of the former's product.