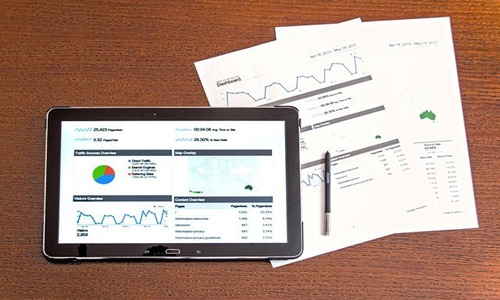 CallMiner, a global leader in customer conversation analytics, has recently announced new integrations with Amazon Connect and Genesys Cloud CX customer contact centers.
This will enable organizations to get seamless and quick access to real-time analytics capabilities within the current or future Contact Center as a Service (CCaaS) deployments.
Nowadays, CCaaS is being adopted rapidly in contact centers compared to traditional on-premise solutions for catering to fast-evolving needs.
With these new integrations, the organizations can leverage CallMiner's industry-leading platform more efficiently based on live voice audio availability.
The streamlined integration of CallMiner makes it easier to benefit from real-time analytics, including agent guidance, agent training, agent onboarding, performance improvement, self-coaching, compliance, and more.
Speaking on the latest move, Paul Bernard, President and CEO of CallMiner, stated that the firm is constantly developing its platform to meet the evolving market and customer needs.
This new integration with Genesys Cloud CX and Amazon Connect will help customers take advantage of their CCaaS investments and comprehend the value of CallMiner's real-time analytics capabilities and conversation intelligence platform.
Building on the breadth of CCaaS integrations, CallMiner aids businesses in lowering agent attrition, raising customer satisfaction levels, and boosting revenue.
Notably, customers of CallMiner that use Genesys Cloud CX will be provided a real-time connector to AudioHook, a streaming service that offers a real-time stream of audio interactions from the Genesys Cloud platform.
This will enable both Genesys Cloud CX and CallMiners customers to enter data into CallMiner Alert directly and gain real-time agent guidance capabilities.
Meanwhile, with the Amazon Connect integration, the customers of CallMiner can be associated with call events more effectively from voice streams with screen recordings through CallMiner Screen Record.
With the combination of data sources, the organizations can get greater insight into agent performance and productivity, like understanding process inefficiencies, and can support quality conversations.
Moreover, the integrations with Amazon Connect & Genesys Cloud CX are among the latest in CallMiner's extensive real-time integrations environment, which also includes LiveVox Shadow Audio and Five9 VoiceStream.
Source credit - https://www.businesswire.com/news/home/20220822005042/en/CallMiner-Introduces-New-CCaaS-Integrations-to-Enhance-Real-Time-Analytics-Capabilities