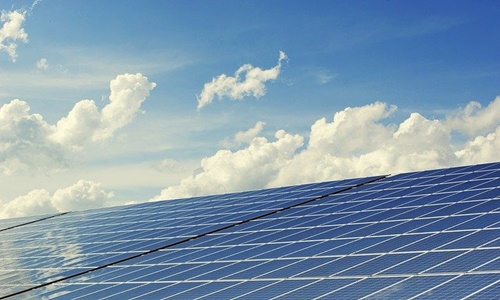 Castillo Engineering, CS Energy, and Amp Energy have reportedly partnered to deliver community solar projects of 25.4 MW capacity in upstate New York.
All five projects, ranging between 3.9 MW and 6.2 MW, will use bifacial modules deployed on fixed-tilt racking. These projects are part of the community solar program of the local utility.
Four of the projects are undergoing construction while the fifth project is anticipated to start construction this month. All projects will be commercially operable by the fourth quarter of this year.
Commenting on this partnership, Director of U.S. Projects at Amp Energy, Kevin Foster, expressed that the collaboration would provide local communities in New York with affordable clean energy while complying with the high renewable portfolio standards set by the state.
New York has become America's top community solar market with over 1 gigawatt of community solar deployed and operating throughout the state.
Furthermore, New York has the country's largest pipeline of community solar projects. This pipeline of projects has a major impact on the state's continued growth of community solar.
New York aims to produce 70% of its electricity using renewable sources by the end of this decade. On the other hand, the governor of the state intends to attain ten gigawatts of solar by 2030, eventually achieving carbon neutrality by 2050.
CS Energy's Vice President of Operations Michael Garofalo has remarked that a collaboration with an industry leader like Amp Energy, the company will be empowered to expand its capacity and footprint across the New York state.
Garofalo added that CS Energy can leverage Castillo Engineering's extensive regional experience in delivering reliable and customer-focused Engineer of Record.
For the record, CS Energy is a leading EPC (engineering, procurement, and construction) energy company that builds maximized projects in energy storage, solar, and upcoming energy industries.
Source credit:
https://www.prnewswire.com/news-releases/cs-energy-castillo-engineering-and-amp-energy-partner-to-deliver-25-4-mw-community-solar-portfolio-in-new-york-301575180.html