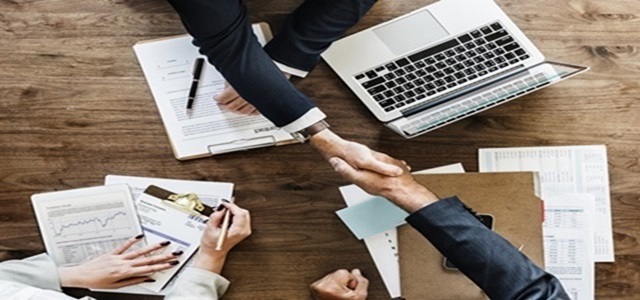 UAE's federal export credit firm, Etihad Credit Insurance (ECI) has recently announced that it has inked a partnership deal with Saudi Fund for Development (SFD) for financing and offering credit insurance to safeguard non-oil exports of Saudi Arabia and the UAE.
Reportedly, this move would strengthen both the nation's economic relations while creating new opportunities and improving trade for people and businesses. The collaboration would play a huge role in improving the global competitiveness of Emirates and broaden the opportunities and potentialities for local enterprises alongside the trading and export community.
The partnership deal between SFD and ECI was formalized under the presence of senior members from both the companies.
Reliable sources cite that the key feature of this collaboration includes credit opinion and commercial information sharing; sharing of workstreams that consist of reinsurance, collections cooperation and insurance; trade promotions; cooperation in technical training programs, and SME programs.
Speaking on the development, Massimo Falcioni, CEO, ECI, said that the partnership comes at a time when both Saudi Arabia and UAE's relations are strengthening. Both these nations have considered 2020 as a 'year of achievement', focusing on working together to emerge as top economies of the world. Their company believes that this partnership would play a pivotal role in advancing this objective.
As for Dr. Khaled Bin Sulaiman Al Khudairy, Managing Director and Vice-Chairman, SFD, their firm is pleased to partner with ECI. Since its inception in the 1970s, SFD has managed to conduct various financial programs in diverse economic sectors such as health, education, agriculture, transportation, water and energy.
SFD has always prioritized budding business groups and has constantly financed projects in developing nations by giving them essential technical aids needed for financing studies, loans, and institutional backing while guaranteeing and financing the national non-oil exports.
SFD believes that its partnership with ECI would prove beneficial for the SME sector, helping them eliminate the usual financial challenges, added Dr. Khaled.
Source Credit: https://www.gulftoday.ae/business/2020/02/23/uae-saudi-partner-to-empower--businesses-in-cross-border-trade