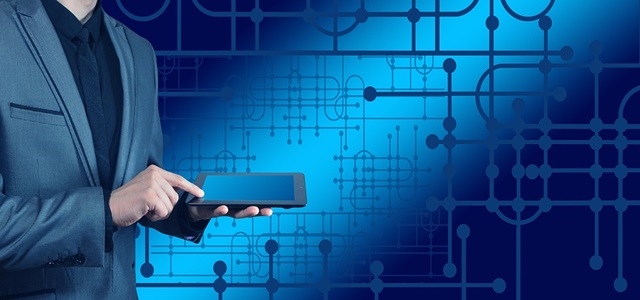 Fingerprint Cards, a renowned Swedish biometrics manufacturer, reportedly announced the launch of its side-mounted capacitive touch sensor to be used for biometric authentication in mobile devices. The new FPC1540 sensor enables a wide array of innovative smartphone designs like foldable and borderless phones.
The FPC1540 could be coated with a range of different colors in order to complement the design and aesthetics of the smartphone. The sensor would improve the smartphone experience for users beyond providing a secure and easy method of authentication. It could double as a volume control and power button, operating the phone's camera shutter and helping with page scrolling.
FPC1540 further expands the company's existing portfolio of capacitive sensors. These company sensors are already installed on the back, front and side of more than 400 different smartphone device models.
SVP Business Line Mobile, Fingerprints, Ted Hansson stated that as the smartphone designs become more diverse, biometrics are becoming the pioneers of differentiation and innovation. Hansson further stated that creating a very slim sensor while preserving the market leading biometric performance is not an easy task. The company possesses several years of experience, and R&D expertise, which coupled with its advanced algorithms offer OEMs the highest design flexibility without compromising on functionality or security.
Recently, the company also launched FPC BM-Lite, a unique fingerprint authentication module. It is designed particularly for logical and physical access devices and applications like residential, padlocks, smart door locks, cabinet locks, crypto wallets and FIDO tokens among others.
Additionally, in October the company launched its Touchless 2.0 platform. This platform combines the convenience offered by face recognition and the security delivered by iris. The company launched this platform to meet a growing need from smartphone and up-and-coming IoT OEMs.
Speaking about the touchless platform, Fingerprints' CTO, Pontus Jägemalm stated that as a leading company in biometric innovation, Fingerprint Cards is consistently thriving to develop and enhance its products.
Jägemalm further added that iris recognition can be used to securely authenticate end users since it is a proven way for security. However, by combining the same with face recognition, the company's improved touchless product portfolio now balances trust with convenience, irrespective of the form factor the product is being deployed in.
Meanwhile, the first smartphone that incorporates a FPC1540 sensor is expected to be launched by early 2020.

Source credit: https://www.fingerprints.com/2019/11/20/fingerprint-cards-unveils-new-slim-side-mounted-capacitive-sensor-for-mobile-devices/