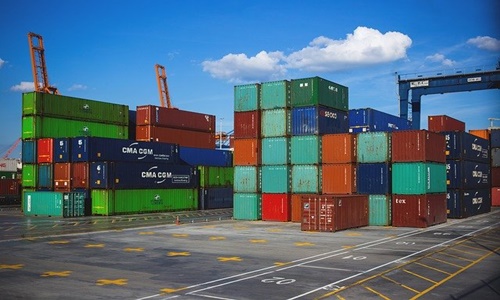 The Government of India will possibly accept financial bids for selling the Shipping Corporation of India (SCI) by September 2022 after demerging non-core assets.
Under the process of the strategic sale, the government is spinning off the Shipping House, Pune's training institute, and some other SCI non-core assets.
Experts state that demerging is a tedious process, and the government would be ready to accept bids in three to four months.
Last week, the Shipping Corp board met and sanctioned an updated demerger plan for hiving off SCI non-core assets to SCILAL (Shipping Corporation of India Land and Assets Ltd), including Maritime Training Institute (MTI), Powai, and Shipping House, Mumbai, to demerge all non-core assets to SCILAL.
According to the SCI balance sheet as of March 31, 2022, the non-core assets accounted for the demerger valued at USD 308.92 million (Rs 2,392 crore).
In August last year, the SCI board sanctioned a demerger plan for divesting the recognized non-core assets and integrated SCILAL in November for holding these assets of the organization, which is administered by the Ministry of Ports Shipping and Waterways (MoPSW).
In April 2022, the Ministry directed SCI to fast-track the divestment of non-core SCI assets to SCILAL. It also requested SCI Board to assess the demerger plan for spinning off the non-core assets.
As per the independent auditor report of SCI, these modifications have a lesser impact on the value carried by non-core assets in the financial statements.
The execution of the scheme along with the updated scheme is in process. With the Department of Investment and Public Asset Management (DIPAM) and MoPSW reiterating to fast-track the process of demerging, it will certainly be completed soon.
In March 2021, the Government received several bids for privatizing the SCI. DIPAM invited EoI (expressions of interest) for strategic divestment of its complete share of 63.75% in SCI in addition to the transfer of management.
With the Government raising USD 387.54 million (Rs 3,000 crore) from selling a minority stake in ONGC, a further USD 2.71 billion (Rs 21,000 crore) would come from the LIC IPO.
Source credit:
https://www.moneycontrol.com/news/business/govt-to-invite-financial-bids-for-shipping-corp-of-india-sale-by-september-8471821.html