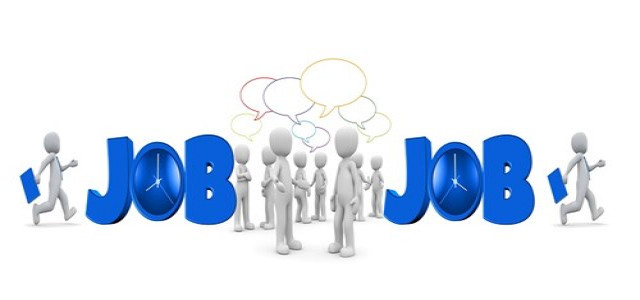 Halliburton, a renowned U.S. based oil field service company, has reportedly sent a notice to the Oklahoma Office of Workforce Development stating that it would be dismissing 800 employees due to slowdown in U.S shale growth. The Oklahoman agency reportedly announced the mass lay-off of 808 employees under what is likely to be job cuts that would be permanent in EL Reno, Oklahoma.
The oilfield service provider is also shutting an office that falls right outside Oklahoma City. The center that is closing served as the commanding center for Halliburton's Remote Operations across Oklahoma and in other areas including Texas, Colorado and Kansas.
El Reno mayor, Matt White, reportedly stated that the decision of Halliburton's to lay-off 800 employees was due to the slow growth in Oklahoma's oil and gas sector.
Earlier in 2019, the U.S shale belt started to prepare itself for a long period of weak oil prices with drillers and the oil-based service firms beginning to cut down workforce and reduce budgets to survive the forecast slowdown in North America's frack growth.
Halliburton reportedly stated two months ago that it had decided to cut 650 jobs due to local market conditions across New Mexico, Colorado, Wyoming and North Dakota.
Halliburton further added that the decision of cutting down its workforce was not an easy one but necessary for aligning operations in accordance to the projected reduction in customer activity.
Jeff Miller, President and CEO, Halliburton, during the company's Q3 earnings call stated that Halliburton had stacked more equipment during the third quarter than it did during the first two quarters of 2019. The move was made so that the company would rather err on the side of stacking than wear out its equipment by working on insufficient margins.
Miller added that the company continues to assess the way it would keep reducing its costs across its North America operations.
About Halliburton:
Halliburton is an American multinational corporation, being one of the biggest oil field service firms. The firm owns hundreds of affiliates, subsidiaries, brands, branches and division across the world, employing around 60,000 people.
It offers a variety of products and services to its customers throughout the world through its fourteen product service lines like Testing & Subsea, Wireline & Perforating, Consulting & Project management, Artificial Lift, Sperry Drilling, Cementing, Completion Tools, Multi-Chem, Baroid, Drill Bits & Services, Pipeline and Process Services, Production Solutions, Production Enhancement and Landmark Software and Services.
Source credit: https://oilprice.com/Latest-Energy-News/World-News/Halliburton-Slashes-800-Oklahoma-Jobs-As-Shale-Slowdown-Bites.html