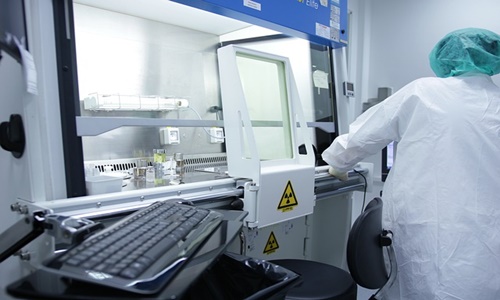 Harro Höfliger, a leading provider of machines and platform technology for all levels of mechanization and LEON (leon-nanodrugs GmbH), an enabler of nanotechnology for the pharmaceutical industry, have recently announced a collaboration.
Apparently, both firms will be manufacturing devices to capture mRNAs or APIs (active pharmaceutical ingredients) into LNPs (lipid nanoparticles).
Speaking on the latest development, Thomas Weller, CEO of Harro Höfliger, stated that Harro Höfliger has marked a significant footmark in the aseptic manufacturing space, not least on the back of the firm's new baXeptic platform.
Thomas mentioned that this showcases the team's ability to advance the competencies further following their motto, which is 'from lab to production'.
Thomas also stated that the firm is looking forward to growing in the area of nanotechnology as it introduces innovative technical solutions with LEON via the Pharma Services department's research and product development efforts.
For the unversed, NANOus is a flexible small-to-high-volume manufacturing device designated for APIs' aseptic GMP-compliant nanoencapsulation, grounded on LEON's proprietary NANOnow technology.
Apparently, both firms are assembling the market-ready device, which will allow cost-efficient, rapid, and seamless scale-up for producing LNP-encapsulated therapeutics.
NANOus helps in manufacturing several million doses of vaccine per day continuously.
As per sources, the collaboration is based on Harro Höfliger's years of expertise and engineering capabilities to suffice the requirements of the pharmaceutical manufacturing sector.
Meanwhile, LEON offers access to its core technology platform, NANOnow.
Both the firms will draw out LEON's proprietary jet-impinging reactor potential by deploying it into some other devices and authorizing commercial manufacturing of LNP-based therapeutics on a large scale, making the LNP-based drugs more reasonably feasible for healthcare systems.
With this collaboration, the two companies will jointly develop a cutting-edge product called NANOus, designed for commercial-scale manufacturing.
Moreover, the LEON reactor allows for seamless scaling up from small to large volumes, and high flow rates without compromising product quality, and product concentrations, which are numerous times higher than currently available devices.
It will also deploy PAT (process analytical technology) to empower real-time product release.