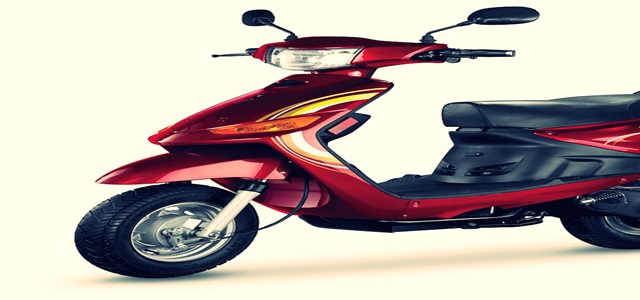 With growing fuel prices and deteriorating air quality, the Government of India has started to encourage auto companies to introduce new green mobility solutions. However, as the adoption of electric mobility is on a surge in urban India, the country's rural population still seems to be oblivious with this technology.
To counter this issue, Hero Electric, one of India's leading electric two-wheeler manufacturer, has recently made some stride by announcing its collaboration with CSC e-Governance Services India Ltd. to promote electric mobility in rural and under-developed areas of the country.
Sources close to the move cite that Hero Electric, through this partnership, will provide its eco-friendly products to CSC E-Governance to further extend its reach to rural areas and promote electric mobility adoption.
CSC e-Governance will offer Hero's smart and economical electric bikes, which are a viable and cost efficient alternative to ICE vehicles, to rural residents through its own CSC channels. Currently, CSCE has around 250,000 centers with the Gram Panchayat and about 150,000 centers in urban areas, which seemingly act as a host of B2C services of the CSC Channels for people in remote areas of the country.
Speaking on the move, Sohinder Gill, CEO, Hero Electric, said that this partnership perfectly aligns with their vision of promoting green mobility by means of recognizing potential opportunities for EV adoption at the grassroots level.
He said that their firm will continue to collaborate with organizations through such initiatives, to ensure that sales of electric vehicles grow at a healthy pace year-on-year in the country, including the rural areas.
As for Dinesh Tyagi, Chief Executive Officer, CSC e Governance Services India Ltd., this partnership is a step towards the future of green mobility in India, and with Hero Electric, their company will bring a transformation in the electric mobility paradigm.
Reportedly, Hero Electric has also made significant strides to increase EV production. In September, the company announced plans to open a greenfield plant in south India to ramp up production. It has also and has bagged a capex of around Rs 700 crore, cite reliable reports.
Source Credit: https://www.news18.com/news/auto/hero-electric-partners-with-csc-e-governance-to-promote-e-mobility-in-rural-india-2332341.html