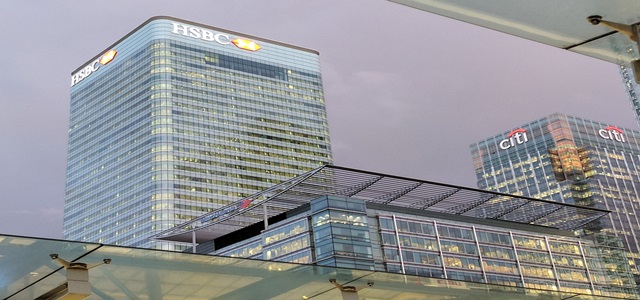 HSBC, the renowned British multinational investment bank, is reportedly planning to migrate its assets worth approximately $20 billion to a new blockchain-based custody platform. the company aims to complete the shift by March 2020.
By deploying the assets to a new platform, the company is looking to digitize private placements' paper records to increase standardization and boost processes in the growing market.
The new blockchain platform, called Digital Vault, would provide investors access to records of the securities they bought on private markets in the real-time. The company aims to further capitalize upon the booming interest flowing towards such investments from profit-seeking investors.
The company stated that records of private placements are generally held only on paper and thus lack standardization. This makes their access time-consuming and tricky. The company looks after total assets worth approximately $50 billion currently.
The demand for both equity and debt private placements has witnessed significant growth in recent years, particularly as investors are seeking higher returns between low-interest rates globally, and technology companies, in particular, avoid the scrutiny of public industries.
The company estimates that the overall value of private placements would reach $7.7 trillion by 2022, depicting a 60% growth from its valuation five years ago. Additionally, the company believes allocations done by asset manager clients would grow to 20% from the earlier 9%.
The bank did not provide any projections for the potential results of implementing the new custody platform. However, reports cite, huge savings are not expected during the initial stages of the project. There are very less chances of seeing savings from improved efficiency in the first 18 months.
Head of custody at a securities services arm of HSBC, Ciaran Roddy stated that interest in private placements from British and U.S. insurers is growing. Additionally, Asian and Middle Eastern wealth funds are also witnessing a rise in the same.
Roddy further added that with some of the profits that are on offer, the company is witnessing a rise in demand.
This announcement comes ahead of an anticipated shakeup of the company's global banking and market sector, since interim CEO Noel Quinn is looking to reduce costs and enhance returns in business.

Source credit: https://www.nasdaq.com/articles/hsbc-swaps-paper-records-for-blockchain-to-track-%2420-bln-worth-of-assets-2019-11-27