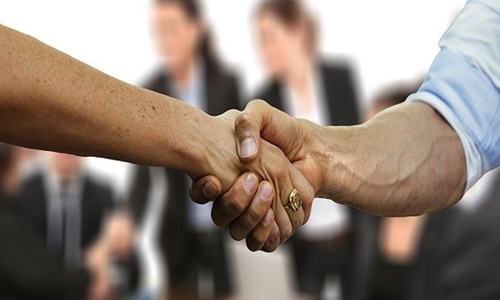 Tech giant Huawei has reportedly partnered with global travel marketplace Skyscanner to launch new flight search capabilities for Huawei users.
Under the partnership, millions of travelers will now be able to find the best alternatives for hotels, flights, and car hire using Petal Search.
The industry-leading flight search services of Skyscanner are now included in Petal Maps as well as Petal Search on Huawei Mobile Services. Using Skyscanner's deep network of more than 1,000 suppliers, Huawei users can easily search and explore hotels, flights, and car hire alternatives worldwide.
Petal Search sorts all the adventure requirements of consumers planning to travel. It offers unique recommendations on the Petal Search travel channel.
Delivering global as well as local content, travelers can develop authentic personalized travel itineraries. The travel channel can be used through the Huawei Assistant, Petal Search web version, Petal Search app, or by swiping down on a Huawei smartphone.
Skyscanner will be available through Petal Search to around 40 million monthly active Huawei Petal Search users across 170 nations, and more than 28 million monthly active Petal Maps users in 160 nations.
The new capabilities will initially become available across Europe before releasing it globally. Petal Search users will have access to the same coverage, content, and competitive price structure customary to the native Skyscanner users.
According to Sonja Balcer, Director of Affiliate Marketing at Skyscanner, Petal Search users will be easily able to discover millions of flight combinations to destinations worldwide with the most competitive prices.
The alliance comes following the recovery of the global aviation industry and travelers planning their summer vacations.
The Flight Search of Skyscanner integrates with Huawei Mobile Services post the relaxation of border and capacity restrictions imposed by airlines during the COVID-19 pandemic.
A recent Skyscanner survey revealed that almost 86% of travelers are planning to make travel expenses equal to or greater than pre-pandemic times whereas half are spending more than before.
Source credit:
https://www.prnewswire.com/news-releases/huawei-and-skyscanner-form-flights-partnership-to-bring-even-more-choice-to-consumers-on-petal-search-301557318.html