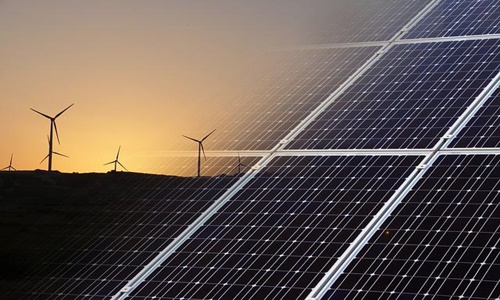 Ingka Group, the owner of most of the IKEA Retail stores, has reportedly completed the acquisition of a ready-to-construct wind farm and solar part in Wyoska, Poland for USD 202.18 million. The wind farm has a deployed capacity of 63 MW with a yearly production of 183 GWh.
Ingka Investments inked a purchase agreement with OX2, a large-scale developer of onshore solar and wind power, which has already built two solar projects for Ingka.
The overall investment was valued at USD 202.18 million (€190 million). This includes a transaction value of USD 184.35 million to OX2 and the rest to other shareholders involved in the original solar and wind company. Both projects are slated to be fully functional by the end of 2024.
The company has stated that the acquisition would facilitate long-term access to clean energy for the operations of IKEA Retail and its value chain partners based in Poland.
Managing Director of Ingka Investments Krister Mattsson stated that the investment showcases another step to reduce the climate footprint of IKEA Retail, including logistics and distribution.
Mattsson added that the funding exhibits its commitment to making investments in countries where IKEA Retail is operational. It also increases the renewable energy share across the IKEA value chain.
Furthermore, Ingka aims to reduce the climate footprint of IKEA by backing a broader shift to a net-zero future. Currently, Ingka owns and runs six wind farms in Poland with a 180 MW overall capacity.
The facilities produce 450 MWh of power per annum using wind energy while Poland's IKEA Retail and Distribution supplies electricity to all the farms.
IKEA complies with the Paris Accord and seeks to curb the global temperature rise to 1.5oC.
Ingka Group currently owns and runs 575 wind turbines across 17 countries, where it has 20 fully working solar parks.
Source credit:
https://mercomindia.com/ikea-acquires-solar-park-and-wind-farm-in-poland/