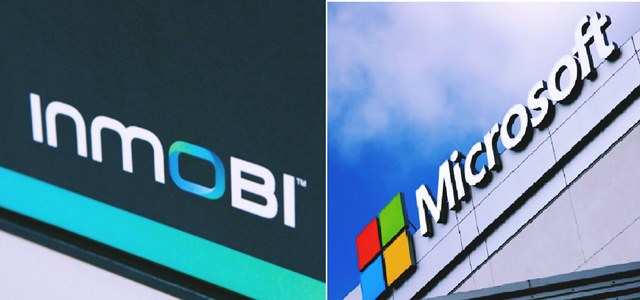 InMobi, an India based mobile advertising and discovery platform, has apparently announced to have teamed up with Microsoft Corp. as a part of a technology collaboration, in a bid to help enterprises adopt cloud based platforms for mobile marketing techniques. Reportedly, InMobi would be shifting its platform to Microsoft Azure as its preferred cloud provider. The deal would also encompass go-to-market strategies that will prompt marketers to shift their ad advertising strategies to an always-connected world.
Incidentally, through this deal, InMobi would be launching its enterprise marketing platforms via InMobi Marketing Cloud. This patent Marketing Cloud, allegedly will provide marketers an overall 360 degree view of every customer via InMobi Customer Data Platform. This in effect, would ensure improved customer engagement, reaction, and feedback even from disparate channels. The main aim of the initiative is to increase the lifetime value and retention of the product. For the record, InMobi presently commands a mobile customer base of 1.6 billion.
As per experts' opinion, the integration of Microsoft Azure in InMobi's marketing platforms will deliver new ways of intelligent customer experiences and marketing insights to modern enterprises. Inked in an era of digitization where companies are constantly seeking new ways to improve the customer experience, the deal seems to be struck the right chord.
If reports are to be relied on, the collaboration, as a whole, would mainly focus on aiding organizations optimize their marketing strategies for the mobile world, by incorporating cloud, big data analytics, and artificial intelligence. According to the Indian mobile advertising giant, there has been a vivid shift in the marketing industry with advanced technologies and increased customer involvement.
Allegedly, both the parties are also looking for additional opportunities with the collaboration of InMobi's Advertising & Marketing Cloud facilities with Microsoft Dynamics 365 on Microsoft's Azure infrastructure.