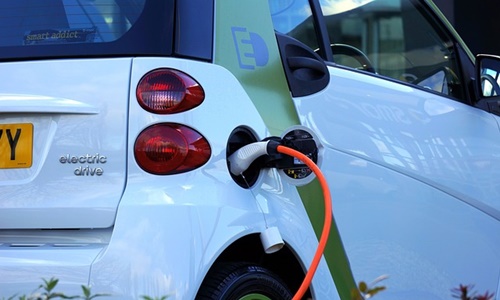 As per recent reports, a new joint electric car venture started in collaboration between two major Japanese behemoths, Honda and Sony, has kicked off officially.
For the record, automobile company, Honda and multinational conglomerate, Sony agreed to form a 50-50 JV (joint Venture) in March, with the motto of bringing together Sony's imaging, network, sensor, and entertainment expertise with Honda's know-how in autos and mobility technology.
According to Honda Motor's Chief Executive, Yasuhide Mizuno, the EVs (electric vehicles) from Sony Honda Mobility Inc. is expected to go on sale in 2025, with deliveries taking place first across the U.S. in early 2026 and Japan later that year.
Meanwhile, the pre-orders are scheduled to start in 2025.
As per reports, the production will begin at one of Honda's 12 plants in the U.S.
However, the details related to the platform, battery use, and pricing were not revealed.
The production volume was also not disclosed, but the officials mentioned that this is a special model which is not premeditated for massive sales.
Mizuno also stated that this collaboration brings together hardware and software to deliver an emotionally fulfilling experience on the move.
Mizuno further noted that it was important to apply a new approach as both firms look forward to creating a new and completely different outlook.
Imperatively, the U.S. was chosen for the launch because of the surging popularity of EVs in the region.
It was also revealed that Japan was the second choice, as it is Honda's home market, followed by Europe, however, no dates were specified.
Izumi Kawanishi, the Sony executive, who recently became a chief operating officer at Sony Mobility, stated that partners would be added to the project.
If market speculations are to be believed, the demand for zero-emission vehicles is slated to grow globally following the concerns related to climate change and sustainability.
Source credit - https://abcnews.go.com/International/wireStory/japans-sony-honda-jointly-making-evs-2026-us-91421032