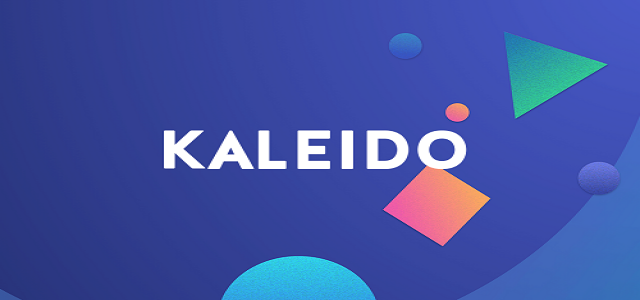 Kaleido, in partnership with Amazon Web Services, has reportedly launched a new platform – called Kaleido Marketplace. As per authentic sources, the platform aims to deliver tools and protocols for the components of novel blockchain projects – right from the app to the chain.
Incidentally, Amazon Web Services has been an alliance partner of the startup since its launch in early 2018, and Kaleido has worked with Amazon's blockchain team for creating AWS integrations to help enterprise blockchain customers. Through the Kaleido marketplace platform, businesses now have access to blockchain services such as HD wallets, industry products such as Viant, OpenLaw, and Chainlink, and AWS services such as data backup and private networking. According to an official statement by the company, early adopters of the Kaleido Marketplace projected that it helped eliminate 80% of the custom code that under normal circumstance, would have been required to build their blockchain solutions.
Apparently, via Kaleido's partnership program, technology providers can embed Kaleido within their blockchain projects. The CoinGeek, as a matter of fact, mentions that Greenfence Consumer, organizing blockchain-based promotions for firms such as Fox and Sony, is one such partner for Kaleido. Indeed, Jon Labrie, SVP, Blockchain Systems & Applications, Greenfence, has been quoted to state that Kaleido, which the company has been using for the last three months, has helped eliminate a considerable number of complexities of the Ethereum chain.
The CEO of yet another Kaleido partner, Anne Hale Miglarese of the Radiant Earth Foundation, has also been quoted expounding the benefits of the platform. Apparently, Kaleido helped the Radiant Earth Foundation accelerate its blockchain proof-of-concept.
For the uninitiated, Kaleido is one among over fifty blockchain projects that is overseen by ConsenSys – the blockchain tech firm and incubator, launched in the year 2014, by Joe Lubin, Ethereum co-founder. An authentic report claims that the Kaleido Marketplace platform is seen by Cerveny as the next evolution of the blockchain-specific support service offered by Kaleido.