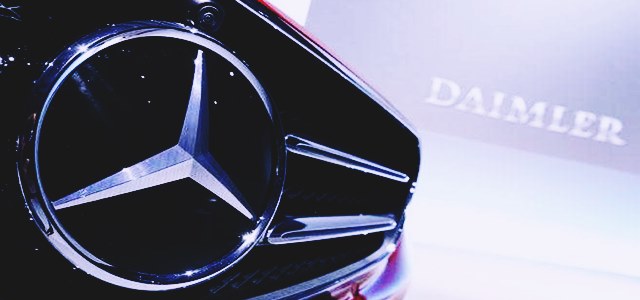 The German Transport Ministry, amidst a series of punitive actions, has ordered Mercedes to recall 774,000 vehicles across Germany. The move comes after automotive giant Daimler was found to have fitted illegal software – rather, a defeat device that disguised diesel emissions.
According to the official statement, the KBA (Kraftfahrt-Bundesamt), the Federal Motor Transport Authority had instructed Mercedes to recall the C-Class, GLC, and Vito models in Germany. Around 238,000 vehicles are required to be recalled immediately, on the premise of unauthorised defeat device installation.
The news came to light after Dieter Zetsche, Chairman, Mercedes, had a meeting with Andreas Scheuer, German transport minister, to discuss the supposed irregularities in the independent test results of Mercedes models featuring the German automaker's turbocharged four-cylinder diesel engine.
Reportedly, the vehicle models to be impacted due to KBA's orders include the GLC 220d, the 1.6-litre Vito 111 CDI, and the 2.0-litre C220d. An authentic regional source suggests that the German Transport Ministry has so far identified up to five illegal Ad Blue and SCR switch off functions in the Mercedes diesel models.
If reports are to be believed, among the many parameters in question, the KBA was particularly concerned about the software that had been deployed to regulate the Ad Blue solution that is injected into the SCR filter of the automobiles. According to Andreas Scheuer, Daimler seems to have promised to eliminate the software under debate and accordingly co-operate with the authorities.
Accepting the decision of the German Transport Ministry, Zetsche said Mercedes had actually developed a technical solution to upgrade the software so that the company may be able to avoid paying fines to the European Union. However, Daimler's spokesperson, commenting on situation, mentioned that the controversy surrounding the legality of the software is still under scrutiny.
Not surprisingly, other automotive industry giants have also been found to have faced similar charges. BMW had been ordered to recall 12,000 diesel cars over the issue in February, while Porsche had recalled a total of 60000 cars in May.