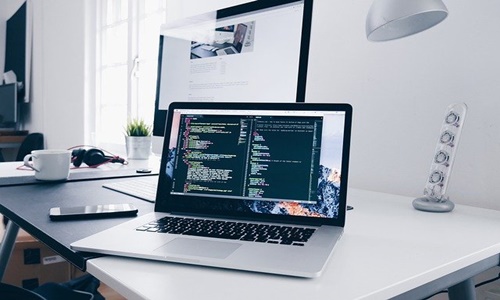 Liqid, a leading software firm offering composability of data centers, has reportedly introduced the world's fastest NVMe storage to M&E (Media & Entertainment) professionals at the 2022 NAB Show.
The company's software-defined approach to managing resources expedites time to results for complex workflows throughout the production pipeline while optimizing resource usage for an efficient infrastructural footprint.
Modern projects in the M&E business are extremely data-intensive, and rendering, capturing, as well as producing content on conventional, static GPU infrastructures, and disk-based storage systems waste precious time, threaten already tight deadlines, and consume already tight budgets.
With the increasing rate of data, M&E professionals need a new data management method that expedites time to value.
For video editors, content creators, streaming platform providers, and producers, among others in the M&E space, Liqid Matrix™ software-based solutions allow users to employ previously impossible NVMe and GPU storage in no time as opposed to physically altering the hardware configurations.
Additionally, Liqid's software-defined solutions allow these and other accelerator resources to be segregated through Liqid Matrix in exact portions using a simple pane-of-glass GUI.
This substantially increases system performance and utilization while curbing overall costs for producing effective content against demanding deadlines.
Commenting on this development, Vice President Nader Soudah expressed that solutions based on Liqid Matrix eliminate the physical limitations around the most advanced disk-based storage solutions and GPU servers with pathbreaking software that delivers substantial cost savings.
Soudah added that these solutions will deliver time to value for producers and give time back to crews and creators, whether they are developing the next breakthrough VFX tech at a workstation, creating unique edits, or rendering dailies on set.
Some of the solutions offered by Liqid Matrix software allow users to:
Support virtual production
Improve composite and tracking
Seamless data acquisition
Enable interactive video editing
Enable faster creation of 3D content
Speed up rendering
Accelerate daily operations
Improve project management
Source credit:
https://www.businesswire.com/news/home/20220424005040/en/2022-NAB-Show-Liqid-Delivers-Maximum-GPU-Flexibility-and-the-World%E2%80%99s-Fastest-Storage-for-ME