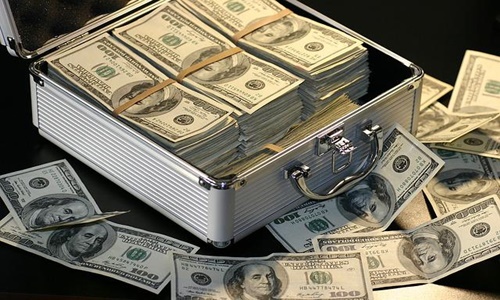 Logicserve Digital, a leading Indian integrated digital marketing firm, has reportedly raised over $10.1 million from Mumbai-based alternative asset management company, Florintree Advisors.
According to Logicserve Digital, CEO & founder, Prasad Shejale, the marketing firm is also in talks to kick off a $25 million Series B investment round over the forthcoming quarter, at a valuation of more than $126.5 million.
Shejale stated that the firm has big plans for the future, including a rebranding initiative. Logicserve is not a mere agency, but a highly transformative digital marketing platform, and to reflect this the firm would be rebranding itself as LS Digital. The end-platform will offer integrated solutions to brands across the consumer journey.
Florintree, which acquired more than 35% of LS Digital through its investment, possesses a vast portfolio of funded startups, including Satin Creditcare, ideaForge, FreshMenu, and Freight Tiger. The asset management firm is run by former Blackstone MD, Mathew Cyriac.
Cyriac stated that Florintree has inked a multi-stage agreement with an added commitment to make further investments in LS Digital. The company as provided exit to some secondary sellers and would be holding a 35% stake in the digital marketing firm.
Meanwhile, through the fresh funds, LS Digital has made a new deal of its own with Langoor, a Bengaluru-based digital agency, acquiring a majority stake in the latter for an undisclosed amount.
Established by Venugopal Ganganna and Ruchir Punjabi in 2010, Langoor employs over 150 individuals and boasts of a presence in India, Australia, and the Middle East.
Apart from the ongoing Langoor deal, LS Digital is also in advanced discussions to procure a UI/UX firm as well as a digital first agency to plug any gaps in its offerings.
As per Shejale, through all the acquisitions and transactions, LS would be able to establish itself as a larger, more stable company. In fact, the company is already witnessing some inbound interest, which further consolidates its drive to raise capital from third parties.
Source credit: https://economictimes.indiatimes.com/tech/funding/digital-marketing-agency-logicserve-raises-rs-80-crore-from-florintree-advisors/articleshow/93228038.cms?utm_source=contentofinterest&utm_medium=text&utm_campaign=cppst