NASA astronauts set for Demo-2 mission on Falcon 9 rocket to ISS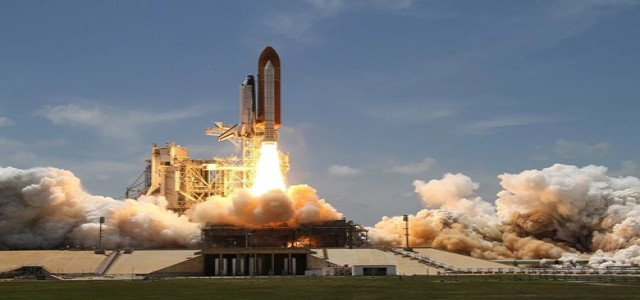 Doug Hurley and Bob Behnken, NASA astronauts, are set for a Demo-2 mission, on a SpaceX Falcon 9 rocket in Crew Dragon capsule, which will be launched on 27th May from the Kennedy Space Center. The launch of this rocket at 4:32 p.m. ET will create history, by positioning Behnken and Hurley as the first 2 Americans in 9 years to launch from United States soil.
People with knowledge of the matter have stated that this mission will mark the new era and generation of human spaceflight. It will become the 5th time in the U.S. and 9th time globally where humans are launched on a brand-new spacecraft. Additionally, it will mark the 1st-time astronauts land on the ocean since the Apollo missions. It will return on the Atlantic Ocean, aboard the floating platform off the Florida coast. The Demo-2 is also the 1st test involving humans since the space shuttle Colombia launch in 1981. The astronauts will be wearing brand-new spacesuits designed by SpaceX, specifically for the Crew Dragon with updated tech including touch screens.
The anticipated spaceflight follows the Demo-1 mission, the 1st test that sent the uncrewed Crew Dragon to dock with the ISS (International Space Station) in 2019, with David Saint-Jacques, a Canadian astronaut, on board. The success of this test flight will lead to Crew-1, the 1st official launch of the SpaceX astronauts to the ISS from the U.S. The next Canadian astronaut, Jeremy Hansen, to head into space will be on board the Boeing Starliner or SpaceX Crew Dragon by 2024.
Due to the rising threat of the coronavirus pandemic, SpaceX and NASA are insisting people not to head down to the Cape Canaveral and encouraging them to stay at home while viewing this event in the U.S. space history. As precautionary measures, people who come in contact with the two astronauts have been told to wear gloves and masks, with only necessary personnel around them. This will reportedly ensure their safety as well as the crew members on the ISS.
Source credit:
https://www.cbc.ca/news/technology/spacex-demo-2-launch-1.5552763