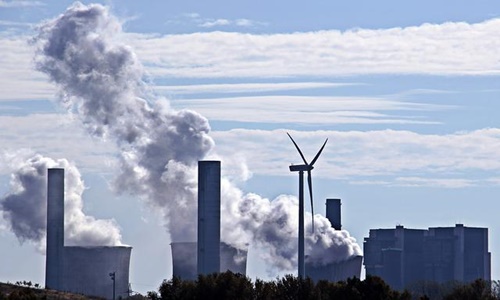 State-run power producer NTPC (National Thermal Power Corporation) Ltd is planning to import 20 MT (million tonne) of fuel and expedite the expansion of coal-fired capacities.
According to credible sources, NTPC is also increasing its capacity of captive fuel by 60%. It wants to ensure uninterrupted supplies from its thermal stations despite the domestic coal shortage.
Speaking of coal-fired capacities, the company will soon grant a contract for a 2 X 660 MW (megawatt) coal-powered unit at its Talcher station situated in Odisha.
Furthermore, NTPC may reconsider its decision to slow the capacity expansion at Uttar Pradesh's Singrauli and Chhattisgarh's Lara super power stations.
Although the global fuel prices are spiraling, the Center recently asked the country's thermal power plants to import additional coal to make a fuel mix with 10 percent imported coal. But there has been uneven compliance with this directive across power producers and states.
NTPC is not a major fuel importer due to its strong long-term coal connections through early 88% of its deployed capacity (54.6 gigawatts) is coal-based.
Moreover, the company will not hastily retire old coal-fired plants and ramp up its captive coal output to around 26 MT in 2022 from 14 MT a year ago. It should be noted that NTPC consumed 225 MT of coal during the last fiscal year.
Aligning with India's commitment to curb carbon intensity, NTPC has previously announced measures to transform almost half of its energy portfolio green within a decade for a little more than 4% currently by increasing wind and solar capacities. While that plan is still unexecuted, the coal-fired capacities will continue to be fast-tracked.
Policymakers are taking several steps to augment the production of domestic coal. State-operated Coal India has registered substantial growth in output by using modern equipment, and underground mining among others.
However, a growing power demand in a recovering economy has only augmented the coal shortage.
Source credit:
https://www.financialexpress.com/industry/ntpc-steps-up-fuel-imports-fast-tracks-expansion-of-coal-fired-capacity/2511868/