Ohmio Automotion signs 150 autonomous shuttle deal with SolaSeaDo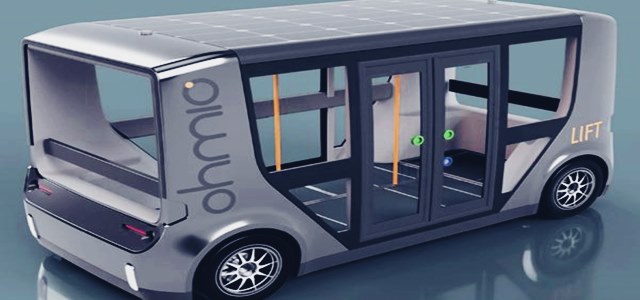 In what may be remarkably touted as one of the biggest transactions in the autonomous space, Ohmio Automotion, a New Zealand based automobile manufacturer, has signed a deal with SolaSeaDo. The Kiwi company has entered into a sale deal with the South Korean firm Southwest Coast Enterprise City Development (SolaSeaDo) Company Limited to provide 150 shuttles for the latter.
As per sources, the contract was signed by the founder of HMI Group, the parent company of Ohmio, and President of SolaSeaDo. Reportedly, the new Ohmio shuttle already has a capacity to accommodate 20 passengers and it can be extended to 40. The autonomous shuttle vehicle also referred as Ohmio LIFT runs on pre-determined routes guided by electronic technology.
The new product is the creation of HMI Technologies and has been designed in Pakuranga, New Zealand by the latter. The first product demonstration was held in Christchurch during the second half of 2017 to display the significant application of self-driven & automated technologies driving these shuttles. Mohammed Hikmet, the founder of the HMI group, has announced that the demonstration has helped the firm depict that it has manufactured driverless vehicles. He further added that Ohmio LIFT will find applications across various sectors along with its most prominent use as an effective transport vehicle at airports, central city regions, and business parks.
The product witnessed its first sale to Christchurch International Airport in March this year. Experts claim that the new autonomous vehicle has generated considerable interest among customers in North America and Asia. It has been observed that investors have also shown their interest in the creation of these new driverless vehicles.
Jinbo Yoon, the CEO of SolaSeaDo, has proclaimed that the firm is keen to be assigned the designation of smart city by the South Korean authorities this year. He further said that the firm will buy the self-driven shuttles from Ohmio with the latter setting up the production units along with a factory & research laboratory in SolaSeaDo in the long run.