Porsche aims to set up 500 fast charging stations in the U.S. by 2019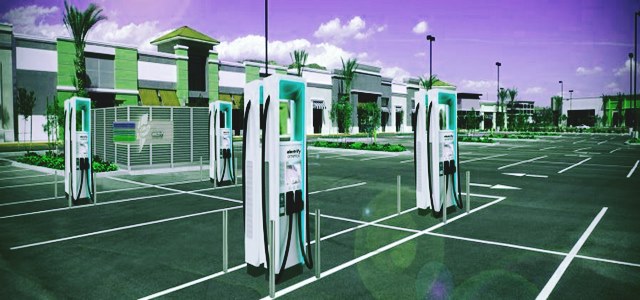 The reputed German high-performance sports car manufacturer, Porsche, has apparently decided to introduce a supercharger-like network of fast charging stations at highway sites & dealerships in the U.S. Klaus Zellmer, the CEO and President of Porsche Cars North America, has claimed that there will be nearly 500 such stations in the country by the end of next year.
For a record, Porsche is set to launch its Mission E electric car in 2019, succeeded by a crossover Electric Vehicle in 2020. The automobile giant has stated that it will not pay its U.S. based dealerships for having its chargers deployed. It is up to the dealerships to plan as to how they will cover the costs of installing chargers.
Incidentally, the charges will help alleviate range anxiety for users wanting to travel greater distances with their electric Porsches. These 800-volt chargers are designed to recharge a Mission E up to 80 percent capacity in less than 20 minutes.
As per reports, Porsche claims that ideally, dealerships across the U.S. should not ask for the payment from the users at all. Experts are of the opinion that if Porsche follows Tesla's pricing plan, electric vehicle owners as well as drivers can be expected to pay different rates across the myriad states of the U.S. For instance, Tesla charges USD 0.26 per kWH in California from the users, while in the state of Michigan it charges nearly USD 0.24 per minute over 60 kW and USD 0.12 per minute at or less than 60 kW.
Industry analysts have claimed the move to be the best-fit, helping in fulfillment of the EV owners' requirement for recharging their cars. Porsche's initiative is an instance demonstrating that automotive giants are taking measures to create an infrastructure for installing electric vehicle chargers at various locations for the car owners, thereby acting as a proper substitute for the third-party vendors.