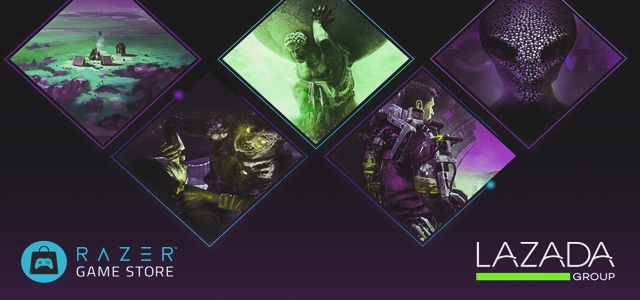 Razer Inc., a gaming hardware manufacturing firm, has introduced an online game store on the eCommerce web portal of Lazada Group on which its gaming hardware products & peripherals are currently being sold. Though the Singapore based gaming hardware manufacturer operates its own game stores across the globe, it is aiming to promote and expand its business on Lazada's eCommerce platform to cater its customers across Southeast Asia.
Reliable sources cite that many of the game titles on the global game stores are not available to the customers in the Asian subcontinent as a result of strict legislations. Though the price of the items displayed on the gaming store is in the U.S. dollars, shoppers can make a payment on Lazada via their regional currencies.
As per the reports, the online game store is live on Singapore web portal of Lazada. Razer is likely to display its gaming products as well as peripherals on the Malaysian and Thailand eCommerce web portals of Lazada by the end of this quarter. It is likely that the gaming hardware firm will launch its products on Lazada's Philippines and Indonesian websites in the near future.
Currently, the releases available on the online game store on the eCommerce Platform of Lazada Singapore encompasses games such as Fallout 4, Far Cry 5, Assassin's Creed Origins, Grand Theft Auto V, and Tom Clancy's Ghost Recon Wildlands.
Matthias Castell, Director of Razer's Digital store, stated that with the regional game stores going live, shoppers from Southeast Asian markets will be able to view various price tags for different games online. Reportedly, gamers can also find premiums and discounts on gaming titles such as Bomber Crew, Cuphead, and Dead Cells.
Hari Vijayarajan, Chief Business Officer of Lazada Singapore, has claimed that the latest partnership with Razer would assist both the firms in providing new gaming accessories to gamers in Southeast Asia.