Ryanair places an order for 25 additional 747 MAX jets with Boeing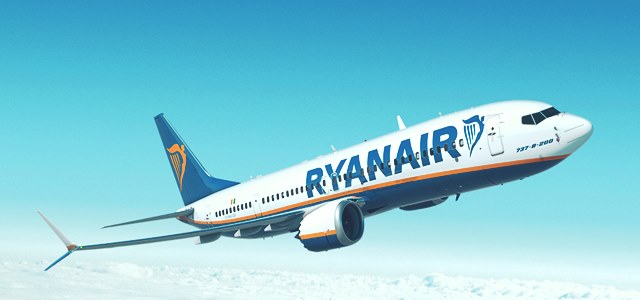 Ryanair DAC, the Dublin headquartered low-cost airliner, has reportedly decided to purchase an additional of 25 Boeing 737 MAX jets valued at nearly USD 3 billion at list price. The deal would potentially increase its total number of jet orders to approximately 135. Incidentally, the Ireland-based firm is already the biggest Boeing aircraft operator across Europe.

Earlier in 2014, the airliner had ordered nearly 100 Boeing 737 MAX airplanes and was planning to purchase nearly 100 more. The firm, which operates about 430 Boeing 737 jets, has stated that the new order for aircrafts will help it in carrying nearly 200 million passengers each year by 2024.

It has been observed that Ryanair had earlier found it difficult to recruit enough pilots with the increase in its aircraft capacity. This had resulted in the cancellation of many flights during the concluding months of 2017. However, the airliner is currently planning to expand its business and ordering new aircrafts has been claimed to be one of the factors that would propel the firm toward fulfilling its goal.

For the record, Ryanair has already set up its business in countries such as Ukraine and Israel. In June 2017, the firm had already purchased ten new Max aircrafts from Boeing.

Some of the key officials of Ryanair have termed MAX as the most profitable jet for the company's aviation business. They further assert that the MAX jets will prove to be beneficial for the firm due to its fuel efficiency and induction of more seats for travelers. Reportedly, the additional Boeing 737 MAX aircrafts are expected to be shipped during the first half of the next year and will be equipped with CFM Leap-1B Jet engines.

Sources cite that Ryanair has already held discussions with Boeing for its new jet version referred as MAX 10 with a passenger seating capacity of 230. However, the Irish firm has emphasized that it will only take the decision over the purchase of new aircrafts if they are delivered at discounted prices.