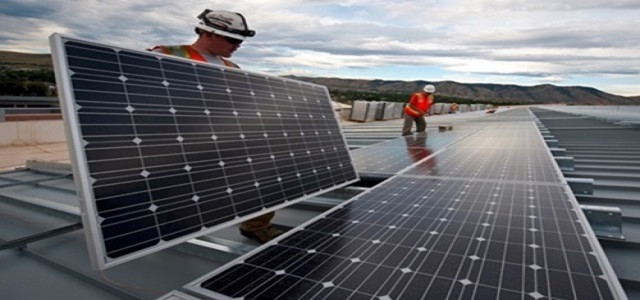 Sterling and Wilson Solar (SWSL), a leading provider of EPC solutions and unit of construction group Shapoorji Pallonji, has successfully commissioned the development of the Amin Solar PV project in Oman. This has created a major landmark for the company as it becomes the 1st company in India to commission a project for solar PV in the region.
This PV project is backed by the Japanese-Omani consortium, which has been designed by Nebras Power, Bahwan Renewable Energy Company, Oman Gas Company, and Marubeni Corporation.
The Amin solar PV project with 125-MW installed capacity is the 1st renewables-based IPP (Independent Power Project) in Oman. It is the world's largest single-unit solar park that adopts bifacial modules. These modules generate less heat as well as possess the ability to withstand the temperature fluctuations in the desert.
According to Bikesh Ogra, Global CEO & Director of Sterling and Wilson Solar, the company is excited to commission this prestigious project in Oman. It is also thrilled to partner with a competent player namely Amin Renewable Energy Company. The project is expected to help the company enhance its dominant position in the Middle East as well as enter the Oman market. It will also support the vision of the government to ensure a clean & sustainable future.
Mr. Ogra further added that customer centricity, implementation, & delivery excellence are highly emphasized upon by the company. The project has aided it to enter the strategically situated markets with high solar properties and favorable solar power procedures.
SWSL also has commissioned several other high-performing solar power projects across the globe, with nearly 9.2-GWp projects in various other geographies. The company's portfolio of solar power projects includes a 1,177-MWp project in Abu Dhabi, which one of the largest single location solar PV facilities in the world. It also has a portfolio of over 7.4-GWp O&M projects across the globe, which is a testament to the best-in-class services provided by the company.
Source credit:
https://www.zawya.com/mena/en/business/story/Shapoorji_Pallonji_firm_commissions_first_Oman_solar_PV_project-SNG_176380818/