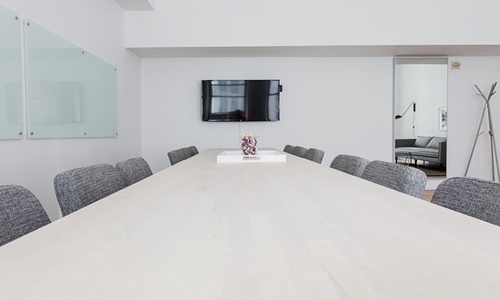 Leading medtech firm Stryker Corporation has reportedly launched a new research and development facility, SGTC (Stryker's Global Technology Centre), at Gurugram's International Tech Park.
The new center will help in connecting healthcare professionals and developing novel technologies to cater to their needs.
Ram Rangarajan, R&D Vice President at SGTC has stated that the new center will foster innovation benefitting patients and customers across the world. Rangarajan added that the facility will not only reinforce the current team but also attract diverse talents.
The new center consists of a sophisticated, Neurovascular Innovation Lab, the first-of-its-kind in India. The medtech firm has also recognized the immense potential for innovation in India through a highly skilled workforce, public-private partnerships, researchers, and universities.
According to MedSurg and Neurotechnology Group President Andy Pierce, SGTC reinforces its ability to develop new solutions and products that improve as well as save lives around the world.
Stryker noted that the Gurugram research facility will promote front-end research and innovation to develop quality healthcare services.
Stryker's first research & development facility was introduced in India over 15 years ago, to deliver engineering support for R&D functions across emerging as well as domestic markets. Over the years, the center has grown to become one of the leading innovation hubs for the company and has a workforce of more than 1,000 employees.
In other news, Stryker completed the acquisition of Vocera Communications Inc., a leading provider of digital care coordination. The medtech firm completed the merger following the acceptance of the tender offer on February 23rd, 2022.
With the acquisition, every Vocera common stock share has been automatically converted into the right to obtain the same consideration payable by the per-share tender offer of USD 79.25 subject to any applicable tax withholding and with no interest.
For the uninitiated, Stryker is among the leading medical technology firms worldwide, with a commitment to making healthcare better by offering numerous products and services in the neurotechnology, surgical and medical, spine and orthopedics fields.
Source credit:
https://www.moneycontrol.com/news/trends/stryker-augments-rd-in-india-with-new-global-technology-centre-in-gurugram-8654711.html