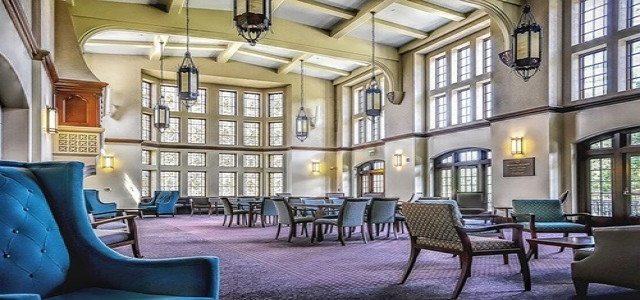 The UNNC (University of Nottingham Ningbo China) has officially launched its first interactive learning laboratory, 'V-ROOM'. This lab has been designed to create a more engaging and interactive teaching environment through cutting-edge VR (virtual reality) and AR (augmented reality) technology while enhancing situational learning abilities and the long-term memory formation of students.
Notably, the V-ROOM lab has extensive equipment that supports and allows a range of advanced virtual reality experiences like 360-degree panoramic virtual classrooms, multi-person real-time interaction, human-computer interaction, a free walking large space, and other VR experiences.
As a benchmark project to boost the digitalization of learning and teaching at the University of Nottingham Ningbo China, the new lab underscores the commitment of the university to develop future skills and enhance the learning experiences of students.
According to the statement made by the V-ROOM laboratory head, Dr. Sannia Mareta, the lab has been launched to enable students to explore as well as collaborate in an immersive environment, overcome the barriers of space and time, and improve their learning through experiences.
For the record, the lab has already created more than 10 VR/AR pilot learning programs, including automated warehouse management, language learning, and aircraft investigations.
In VR scenarios, it has also been discovered that students can actively learn, have a deeper understanding, and remember for a longer period. With simulated operations, they also can truly grasp studies as well as consolidate long-term, deep memories on the subject.
Moreover, the University of Nottingham Ningbo China has examined the future of learning and ways to deliver immersive learning and teaching experiences for the current generation of students who are born in the information age and are considered digital natives. By embracing the virtual reality trend and redefining learning and teaching, the university further leads the way for the digitalization of education.
Source credit: