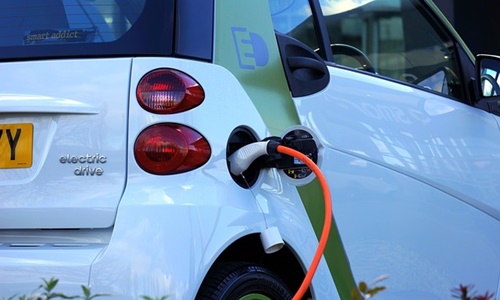 The U.S. government has considerably boosted the purchase of electric and plug-in hybrid vehicles; however, it is struggling with the supply chain, stated the White House as it is ramping up its efforts to meet President Joe Biden's ambitious zero-emission purchasing goals.
According to the White House, federal agencies have quintupled the buying of EVs and PHEVs in the last year ending on September 30th, which is a shift from acquiring 1% of vehicles in the 2021 budget year to 12% of light-duty purchases in 2022, or 3,567 total.
It further mentioned that if the supply chain issues had not impacted the auto industry, the Federal Government would have attained nearly 20% of its acquisitions in 2022.
In a recent report, the GAO (Government Accountability Office) stated that federal agencies had bought 257 EVs in the 2021 budget year and have only a portion of EV charging ports that will be required by the agencies eventually.
As per reports, in December, Biden issued an executive order urging the government to stop gas-powered vehicle purchasing by 2035. The order also instructs that the overall light-duty federal purchases by 2027 should be PHEV or EV purchases.
Of 33,000 light-duty vehicles purchased in the 2021 budget year, 138 EVs and 119 plug-in hybrid vehicles were bought by the agencies, stated GAO.
It has also been disclosed that, as of March, federal agencies own and operate 4,000 charging points in nearly 1,050 locations in less than 500 cities.
The estimates made by General Services Administration (GSA) suggest that the federal government will require approximately 100,000 charging ports in part as it believes that the agencies will need one charging port for every two electric vehicles acquired.
Moreover, in 2020, the United States government operated 610,000 vehicles, travelling over 4 billion miles and consuming over 360 million gallons of fuel.
Source credit - https://www.reuters.com/business/autos-transportation/us-boosts-ev-purchases-faces-supply-chain-hurdles-2022-10-20/