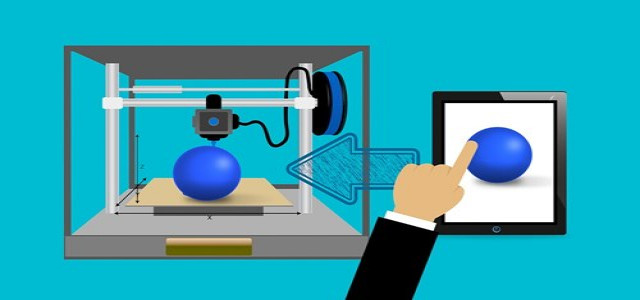 The 3D printing market, also known as additive manufacturing, is one of the fastest growing and revenue collecting markets across the globe. Global 3D printing firms are increasingly raising investments to further expand into the sector.
A recent instance of this trend came to light when, Voxel8, a US-based digital manufacturing firm, secured a Series B investment round led by DSM Venturing, investing arm of DSM, a renowned Dutch company active in materials, nutrition and health fields.
The funding round also saw investments from HP Tech Ventures and from the company's existing backers ARCH Venture Partners, Bræmar Energy Ventures. The total amount raised through the funding was not specified by the firm. However, this novel investment would allow Voxel8 to expedite the adoption of its textile/footwear 3D printing technology.
The digital manufacturing firm has innovated multi-material digital manufacturing technologies which are further revolutionizing the production and design of apparel, footwear, and smart textiles.
Most recently, the company launched its ActiveLab® Digital Fabrication System. ActiveLab is a multi-material digital manufacturing system which facilitates product development, wear production and testing of the uppers of high-performance athletic footwear as well as other textiles.
This novel technology provides customers the power to design and further fabricate shoe uppers digitally and essentially transform how athletic and footwear apparel is developed and manufactured.
Co-founder and CEO of Voxel8, Travis Busbee stated that the company's digital manufacturing systems are transforming how athletic and footwear apparel is designed, produced, and sold to customers across the world. The company is thrilled to work with a group of experienced and world-class investors.
Busbee added that their expertise, global reach, and investment would boost the rapid adoption of the company's technology for higher volume production of footwear and athletic apparel.
Partner at HP Tech Ventures, Robert Portilla stated that the company believes that Voxel8 is in a good position to make a deep impact on the way apparel, footwear, as well as other industries design and produce using textiles. The company looks forward to helping Voxel8 realize its goals of bringing forth a digital transformation of those markets and beyond.
Source credit: https://www.3dprintingmedia.network/voxel8-secures-funding-multi-material-footwear-3d-printing/